EiKO Global, LLC Announces Expansion Through the Acquisition of Premise LED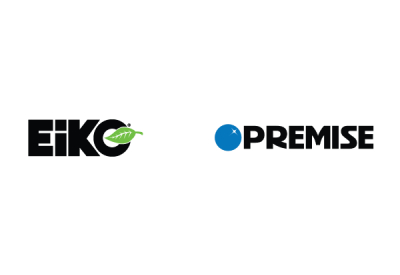 October 7, 2021
Premise LED Inc. is a Canadian based lighting manufacturer and market leader dedicated to supplying the highest quality energy efficient lighting products coupled with an unparalleled level of customer service.
EiKO and Premise LED will combine forces to better serve the Canadian industrial and commercial retrofit and renovation markets. For decades, both companies have worked to continuously improve their respective market positions, delivering value‐driven portfolios, best‐in‐class delivery service, differentiated and value‐added service offerings, and unmatched responsiveness to their customers. Together EiKO and Premise LED become a top tier LED lighting manufacturer, offering a full portfolio of LED lamps, LED fixtures, customized fixtures, and an agnostic controls portfolio to satisfy any lighting application need.
"We're very excited to have Premise join the EiKO family. The DNA of our companies are very similar, which will allow us to offer a more robust and complete product portfolio while maintaining the standards of both companies in providing outstanding, competitive lighting products at best‐in‐class service levels—right out of the gate," commented Stephen Lee, General Manager of EiKO Canada.
Through this acquisition, the two brands will continue to offer the robust product lines they are known for; only now their combined resources will provide customers with a broader portfolio, faster in‐house lighting project services, and access to inventory through seven warehouses across North America. The teaming up of these two great brands will change the landscape of the Canadian lighting industry and set the new standard for quality, service, and speed to project completion.
"We couldn't be happier joining forces. It is a rare situation where two companies are so aligned in terms of how they view their customers and the value proposition they approach the market with. For our customers, it's really business as usual. But now, we will be able to fill in the gaps they've asked for over the years with the complete product offering from two brands," commented Gary Pounder, Director of Sales at Premise LED.