S&C Electric Canada Ltd. Recognized for Sustainable Initiatives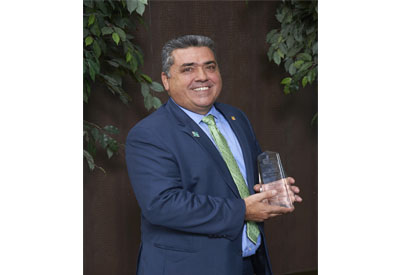 Electro-Federation Canada has awarded S&C the Sustainability Award at the 4th Annual EFC Marketing Awards Program. S&C was recognized with this award for its continued development of sustainable business practices and commitment to the development of the local community.
Angelo Gravina, President of S&C Electric Canada Ltd, says:
"S&C is both honoured and proud to be selected for this award. We are a company founded on the principle of responsible stewardship and believe environmental sustainability leads to sustainable business. This is why we regularly donate over $40,000 to charities, have a forest planted in our name, and offered 30 people a paid day off work to complete community based volunteering work. S&C aims to be a net zero emissions company in Canada, and we will continue to work tirelessly towards that goal."
S&C has made significant progress in limiting its environmental impact over recent years. Some of these initiatives are documented in the annual Sustainability Report. S&C also engages in community based sustainability programs to promote environmental and economic sustainability.
At the same event, S&C was also named an Honourable Mention for a Corporate Social Responsibility award.