A Discussion with Reva Bond, SAIT's School of Construction Dean, on Adapting the Workplace Key to Retaining More Women in Trades
July 3, 2023
By Blake Marchand
The federal and provincial governments and industry organizations have been investing money and putting in work to promote diversity, equity, and inclusion in the construction industry, although more is needed to fully establish the trades as a viable career path for women as well as other equity deserving groups that are under-represented.
Electrical in particular is hitting a point where there is growing demand for good workers, which could lead to a labour shortage if we are unable to grow the trade as people retire and demand for labour increases.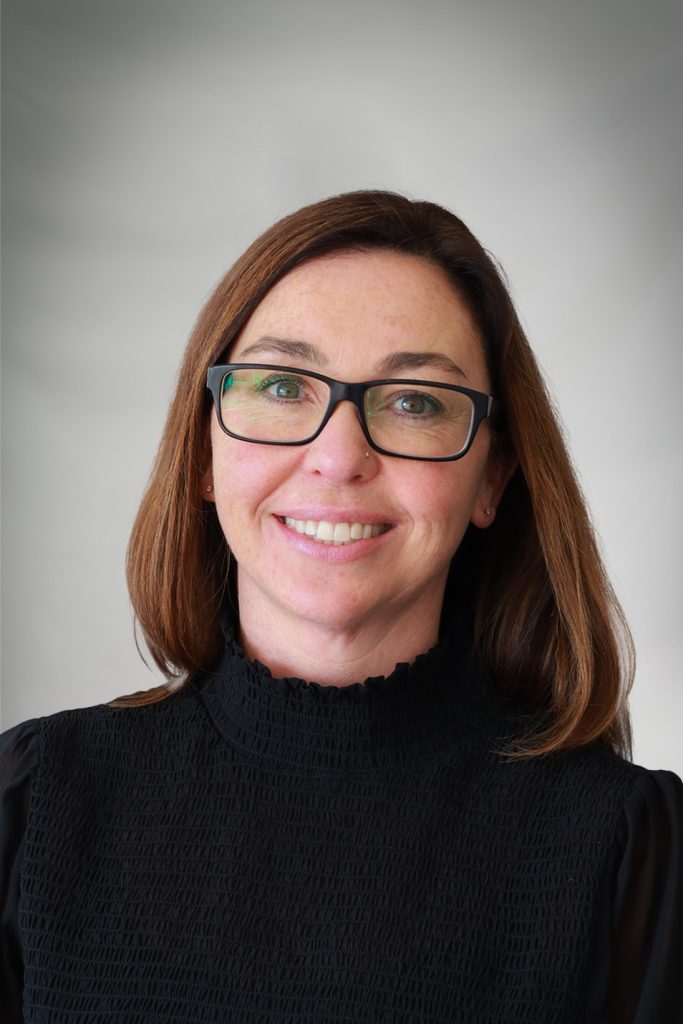 Helping to get more workers into the industry is vital. In a recent survey commissioned by Procore, 92 per cent of Canadians agreed there is an urgent need to build more or update current infrastructure in Canada over the next two years.
We spoke to Reva Bond, Dean for SAIT's School of Construction about women in trades, the apprenticeship model, meeting labour demand, and the importance of collaboration between industry stakeholders. Speaking about the trades in general, a key issue for Bond is retention. There is work that needs to be done by industry to make the industry more welcoming and accommodating for women, which Bond notes, will also improve the overall atmosphere. Providing an equitable, progressive workplace will ultimately become a key to growth for companies in the industry as the competition for talent becomes more intense.
The trades present a great opportunity, and the demand is there to grow into a more diverse workforce. As Bond explains in our interview, the industry needs to do more to make the trades a more inclusive environment, which will ultimately create a better working environment for everyone.
Are you happy with the progress/work that's being done for women in skilled trades?
"I would say we have not seen a consistent or substantial increase in women in trades. A lot of that has to do with retention. Even if three or four or 10 percent of your starting class is women, they don't stay. And it's because, quite frankly, the whole apprenticeship progression can be thrown off when we have to take maternity leave. And then women make other choices and go into other career paths that support us having a family, and more."
"The workforce, the workplace, hasn't changed or adapted to maintain and keep women safe or fulfilled. I do a lot of talks about psychological safety and try to take gender out of the conversation and say it's just good practice. Whether you're a woman or a man, it's just good practice – everybody benefits."
As an example, Bond noted that when they engaged with young men embarking on apprenticeship, "they absolutely relate to the misogyny and the bullying," she said, "sometimes they're the victim and sometimes they're the by-stander. It's not good for anyone – it's not good for the person being bullied and it's not good for the people around them because it's become 'be the bully' or get bullied, which can happen."
"I think how this new generation talks about bullying and harassment is very, very different than my generation. I'm a Gen X and certainly for the generation before me that was just part of the job, get a thick skin. Thankfully that conversation has changed; we will never attract more youth or more women until the workforce catches up."
Bond mentioned Hoover Mechanical as a company that is doing good work to change workplace culture. They have a team that is all-female, Bond said, "so, they're not the only woman on the jobsite. I've been to their project, you go to the floor that the women are working on, you can feel the change in energy because they're supporting each other and they're comfortable."
Finning in Edmonton is another company Bond mentioned that is supporting women getting into heavy-duty mechanical.
"Even when we look at the adoption of technology, construction is one of the laggards, and that kind of stretches into how our social constructs are evolving. So, it's an important part of the conversation to keep having."
What are some of the barriers that can be addressed to make the workplace in the trades more welcoming to different types of people?
"Wrap around support for childcare is a huge one, because a lot of construction sites start at 6am. There's no daycare facility that opens at 6am, so we need to change that. If we manage to change in construction, it will have a broader impact and benefit others beyond the construction industry."

REVA BOND, DEAN FOR SAIT'S SCHOOL OF CONSTRUCTION
This is a fundamental change that needs to happen. Workplace culture is evolving in the office space to make work-life balance more accommodating, to ultimately help attract and retain talent. The trades need to do the same as attracting and retaining talent will only become more urgent. In response to those dynamics, Bond said some contractors in Calgary have pushed their start times to 9am to help with retention.
"There are industry members who are doing it really well and augmenting their practices. I know there are projects in downtown Calgary that have crews starting at 9 or 10am. A generation ago that would have been unheard of, but the foreperson realized they can't get a crew that they need to start at 6:30am – maybe they do need work/life balance – so they have crews that start at 9am."
"That's such a small change, but it's huge. There's going to be companies that are going to do this well and they're going to take off. There's going to be companies that cease to exist because they're ignoring the change around them."
The overall culture on jobsites is another barrier that needs to be addressed, which can be done incrementally, day to day. Organizations like Electrical Safety Authority (ESA), and utilities like Nova Scotia Power have been implementing DEI programs to help give their employees the tools to engage in these types of discussions and understand their role in promoting diversity and inclusion.
Bond spoke to the importance of changing these narratives with an example. She explained that in Alberta, the OH&S (Occupational Health and Safety legislation) added psychological safety to all their safety standards and requirements in 2017.
As a result, the government increased the number of their inspectors because they anticipated an increase in reporting following the new legislation, but that didn't come to fruition. Not because the incidents weren't happening, she said, but because no one felt safe enough to report.
"That's why these conversations are so important, to normalize the conversation. It doesn't have to be this huge confrontational career-ending conversation, it's just small changes every day to make the workplace more inclusive and more comfortable. And heaven forbid we have fun!"
"That's when organizational change happens, is when you have male champions. So, again, Finning comes to mind, they get it, their executive (team) gets it."
"There are small changes to be made, there's still pockets of certain companies that are protecting what they thought was their safe space. But the youth that are coming in, they're starting from a totally different starting point and it's a real advantage for the construction industry."
When it comes to growing the culture of male champions in the trades, it's important to create a culture of acceptance and inclusion by including men in the discussion and develop strategies around education so everyone understands their role in pushing the industry forward on an everyday level.
Generational workforce transition
"In Alberta – and this may be true in other areas – there's a real middle gap. We've got our gentlemen in their 60's and 70's who want to retire but can't because they're still kind of leading the crews. And then there's this huge gap: there are very few people in construction who are in their 30s or 40s – and then you have your youth coming in, so it's not just one generation gap, it's two sometimes. You can imagine how that dynamic might play out, we have to be very cautious – we have to learn from them, not turn them away."
Bond singled out Chandos as another company making progress when it comes to work place culture and structure. SAIT has had several Chandos team members as part of their mentorship program. "Chandos is another really great company that gets inclusion, that values diversity, and that really supports their women being successful."
"There's so much choice right now, youth can be selective. I tell young apprentices, you don't need to put up with this, you don't have to be treated that way because there are some really great construction companies."
Ultimately, Bond said, the companies that embrace this type of change are the ones that will have longevity, "It's all going to work itself out," she said, "it'll take a generation, but the good companies are going to thrive, and the other ones aren't."
Workforce and labour challenges
Bond said the issue is pronged. First, we have to bring more youth into the trades and retain diverse talent. Second, we need a more streamlined approach to credentialling international talent.
"We make it way too hard for international, qualified tradespeople to get an equivalent credential here," she said. In many cases international workers are in jurisdictions that are actually ahead of us technologically. They can help build Canada's skilled workforce and meet the demand for quality labour if we put the structures in place to streamline certification.
"It's ridiculous how hard we make it for them to be seen as equivalent to our Canadian tradespeople," she said.
Along with bringing youth into the trades and retaining diverse talent, as well as credentialling international workers, the third prong for Bond is integrating technology into the curriculum.
"Those are the three prongs (youth and diversity, international workers, and technology) that are going to support us getting a hold of our workforce shortage issues. There are companies doing one of the three, but I would say all companies need to explore all three."
"We only update our AIT training curriculum every seven years," she said. "Right now, in Alberta they're revamping the whole system so the mechanisms that did that seven-year review are no longer in place."
Bond said the infrastructure that was previously in place to update the curriculum in Alberta no longer exists, "so there's actually no clear mechanism now to update curriculum," she said.
Technology is going to continue to evolve and that will have an impact on the industry. "We can't wait seven years to teach our tradespeople a new way of doing things."
"An institution like SAIT, we're using augmented reality in our plumbing labs, and we're introducing 3D printing, and we use iPads instead of printing out 3D drawings, because on a jobsite you're taking pictures, you're taking a 3D scan of your site and sending it to your boss."
For example, SAIT uses the Procore platform as part of their Construction Project Management Bachelor of Science program as well as their Civil Engineering Technologies program, which Procore has provided without cost through its social impact arm Procore.org, whose mission is to advance the construction industry through advocacy, education and technology. This allows students to gain practical experience using the same tools they'll likely use in the field.
"What's great is we are getting the actual software that they will use on a construction site," Bond said. "So, we can set up assignments and projects in the software exactly how they would run a project on site."
"It just helps make it more real for the students, SAIT's really committed to creating those learning experiences that are mimicking the worksite."
Government/legislative role
"Right now, the government is throwing money at the trades. There is a lot of opportunity for us to get more seats, and more incentives for someone to become an apprentice and get their journeyperson," noted Bond.
"I would say money is not the problem. We need industry to step up and recognize where they've fallen short."

REVA BOND, DEAN FOR SAIT'S SCHOOL OF CONSTRUCTION
For example, the federal government is currently in the second year of a large investment for SMEs to hire new apprentices. Up to $10,000 to $20,000 in support is available for in-demand trades – and that is just one example. Provincial governments have also been investing in skilled trades, and a number of provinces have revamped their apprenticeship system or are in the process of doing so.
However, Bond explained that the model we use for sponsorship puts pressure on the budding workforce. For apprenticeship in Europe, she explained for example, the construction company sponsors that individual until they're a journeyperson. In Canada, it's a little more precarious. For many apprentices the process is job-to-job, project-to-project, "you've got to get enough hours, you carry around a blue book and hopefully someone mentors you and puts your hours in."
"That's not setting someone up for success, that's not building a loyal workforce. The European model, those companies sign up that individual for the three or four years it takes them to become a journeyperson. Now they've got teamwork, loyalty, and trust," she said.
"For anyone who has worked in construction, you know construction is a people business first and foremost – and quite frankly we haven't done a good job at treating our tradespersons as a valued part of that."
Students coming into apprenticeship
Bond said that graduation numbers dipped the past couple years and are starting to rebound, however there are also a lot of options for high school graduates. The trades need to find ways to be competitive and attractive career paths for young people.
"I'd love to see us rethinking this pathway, in that trades are not the destination, trades are a good starting point for your career journey. When you're young and able, get in the trades – make really great money when you're young, get exposed to all sorts of other career paths to become a coordinator, project manager, estimator, company owner, all of those things."
"The other thing, youth today, don't have part-time jobs because we have kept our kids so busy with extracurricular activities."
The result is a lack of work experience for the younger generations. Regardless of how robust the curriculum is, it's still not the workplace and that experience is valuable. Particularly when it comes to maturity level among young people.
That really increases the importance of institutions like SAIT in working with the industry in lockstep. Deploying real life software like their partnership with Procore and working with companies on mentorship programs like they do with Women in Trades and Technology.
There's a huge push towards integrated learning, co-ops, internships, because it ultimately provides more work and life experience for the potential workforce.
"[The government] is throwing money at it, but we're dead in the water if the industry doesn't think differently about how they're developing their workforce."
Government, post-secondary, and industry… "All three players need to evolve their thinking and ways of doing things, so that we can come together more collaboratively to solve this issue."

REVA BOND, DEAN FOR SAIT'S SCHOOL OF CONSTRUCTION
Polytechnics and other post-secondary institutions engage in corporate training initiatives that are tailored learning experiences for organizations to support their current workforce. Institutions like SAIT often partner with industry to train the current workforce in skill development that supports an inclusive workforce.
"There is no time like the present for industry and education to support personal and professional growth that fosters a more inclusive workplace," added Bond.
The workforce issue, when it comes to labour demand in the trades, is complex and interconnected, which means that industry stakeholders need to work collaboratively. However, as Bond says, there's a big onus on industry to take diversity seriously and put in the work to change workplace culture.