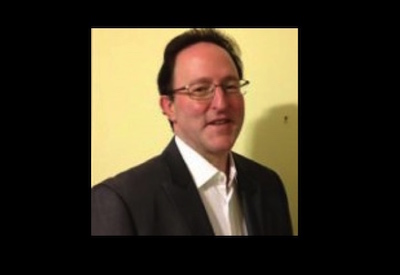 Aug 9, 2019
By David Gordon
During recent calls with distributors to get the pulse of the industry, one area we touched on is eCommerce and specifically the activity that they are seeing from their customers, the investments that they are making, and how it is impacting their overall business. A few trends emerged.
1. All "complained" that they wonder where the business is
They hear that Amazon Business is growing. They hear "it's not the future, it's the now." They read the trade publication articles that eCommerce is a requirement. But they are not seeing revenue being generated from their eCommerce "store". They are frustrated by the dichotomy of this.
They are, however, seeing increased activity on their site as measured by customer visits and page views. They are seeing activity. It can be sporadic geographically within their territory and across their customer base, but this can be related to sales support and marketing effectiveness. They are also seeing a correlation between adding content (more SKUs, more marketing-related content from their suppliers) and more page views.
It sounds like customers are gathering information and perhaps placing the orders via "traditional" methods. Why may this occur? It could be that
• customers are gathering information to prepare estimates / bids
• the information they are gathering is for submittals or perhaps "learning"
• they prefer to "talk to Johnny" who gives them peace of mind in placing their order
• they have a question
• they expect to negotiate a better price due to the size of the order or the quantity needed of the SKU (remember, we've trained them to negotiate on just about everything and most requests receive multiple quotes by a customer, especially if it is a contractor customer)
• the person searching is not authorized to place the order
Or, who knows. Maybe consider asking customers?
2. Distributors are making a range of investments
• Small distributors continue to question the ROI, especially when a platform is defined as cost of an integrated system, vs. the financial return. Part of their challenge is that they know the challenges, at least instinctively, of integrating with their old ERP system as well as the quality of their product data. Unless these companies are technically proficient or are considering an upgrade of their ERP system to a more modern one that can support an eCommerce system (either native or plug-in), a solution can be an online catalogue that enables customers to build a RFQ that is submitted to the company. Distributor Data Solutions launched their DCX solution, which provides small distributors a cost effective, robust, eCatalogue. The solution complements their rep RDX offering.
• We're hearing of a number of companies that are upgrading their eCommerce content, recognizing that what they have is insufficient for where they need to go. While they started with a representative set of stocked items, they are learning that customers want a one-stop shop. It is not sufficient to only have stocked items or "A and B" items in your eCommerce store. There are now subscription services that provide a "eat as much as you can" model, cost-effectively. One of the reasons that Amazon is successful overall is it has a huge amount of product selection. Why shouldn't a distributor? We know one distributor that is planning for over one million SKUs. And why not have all of the .pdfs, .jpgs, videos, et al that a supplier offers? Remember, in a cloud world, storage is cheap.
• In talking with eCommerce platform providers, we're hearing that they are busy talking to, and quoting, companies that are going to their second or third generation of their eCommerce offering. Essentially an upgrade. And, if upgrading, they are changing suppliers. In some instances, it is due to features, in others it relates to their provider's performance (time for updates, speed to launch, site performance, lack of content, inaccurate content)
These investments are impacting distributor decisions:
• eCommerce, as a function, involves a number of areas within the business… IT, product management, sales, marketing… all the expected suspects but it is also now involving purchasing/supplier relations.
• Companies are reaching out to suppliers for product content that they want the data formatted to accommodate their system. Essentially a "one to one" formatting relationship. The "ask" is being given to suppliers' national account managers/regional managers. These are frequently purchasing contacts. What this means is that manufacturers need to educate their key account sales organization on their eCommerce distributor support capabilities… and sometimes it means "beyond IDEA data."
• Companies that cover multiple geographic areas are recognizing that they need some commonality of key product categories/lines across their platform to market to their customers, or identify ways to offer a broad offering to provide their customers more.
• From a revenue side, eCommerce is still a small percentage of transactions and many recognize that this will remain unless they involve punchouts or e-procurement, which is why most companies now define eCommerce as more than website ordering. For website ordering, frequently the order size is a little larger, a little more profitable. A case study shared by an international distributor recently at a conference suggested that for every $1 purchased online the customer purchased $4-5 off-line. Bottom line: as a distributor, so long as you get the order you're pleased and your customer's needs are met.
• There is more interest in eProcurement from industrial and institutional accounts.
3. Distributors and manufacturers are investing in marketing content for their online initiatives
They are getting better at eMarketing tools, video, usage of LinkedIn and Instagram, and more. Again, the challenge is manufacturer sales organizations being aware of what their companies are capable of, and producing. Progressive distributors are reaching out to manufacturers… marketing to marketing… to facilitate gathering or sharing information. A number of large manufacturers have one-off initiatives with key distributors and there is becoming a digital marketing divide within the industry. Reps will also need to up their game to support both parties. And the digital content game is moving into further helping reps and distributors more easily provide digital bid specs.
The digital content game is moving fast. Deploying it in an integrated fashion within companies is a continued challenge because of the volume and speed, however, it can be critical to product launches and can be a differentiator when comparing comparable competitors (be they distributors or manufacturers.)
4. Different models and marketplaces are being considered
We're also hearing about industry specific and product category specific marketplaces being considered as well as marketing groups considering developing platforms to market nationally to compete with chains.
Your thoughts?
What are you seeing in the "e-world" regarding…
• customer utilization of websites?
• satisfaction with eCommerce suppliers?
• quality of product content?
• manufacturer provided marketing tools?
• distributor curation/utilization or development of e-marketing content?
• who's good at supporting you?
Looking towards 2020 we can envision manufacturers incorporating "e" discussions into their distributor planning discussions. Are you ready? More importantly, is your team ready to answer the questions?
Electrical buyer insights
To help you answer "if your customer is ready" we're launching our State of Electrical Buyer eCommerce Study next month. And we'll be able to compare the state of today vs. our 2018 report: https://electricaltrends.com/2018-state-ecommerce-electrical-contractor-buyer-insights/. If you'd like to participate, contact us to discuss. (distributor participation is free).
David Gordon is President of Channel Marketing Group. Channel Marketing Group develops market share and growth strategies for manufacturers and distributors and develops market research. CMG's specialty is the electrical industry. He also authors an electrical industry blog, www.electricaltrends.com. He can be reached at 919-488-8635 or dgordon@channelmkt.com.