Disability in the Workplace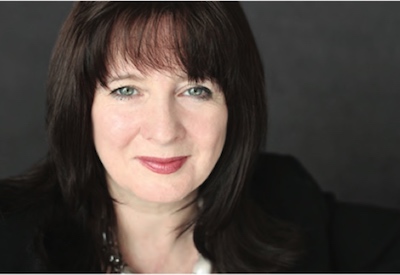 October 14, 2021
By Michelle Branigan
Disability is often overlooked when discussing diversity, equity and inclusion, especially in a work context. With recent high-profile social movements centring on race and gender, disability may be less present in our conversations. But the World Health Organization reports that almost everyone will temporarily or permanently experience disability at some point in their life. Over one billion people—about 15% of the global population—live with some form of disability and this number is increasing.
According to Statistics Canada's 2017 survey, disability impacts 1 in 5 Canadians aged 15 and older. As a result, it should take just as much precedence in an organizational DEI strategy as any other component of identity.
So where should you start? Understanding that disabilities come in different forms should be your first consideration. For some, disability may be immediately visible, as could be the case for someone in a wheelchair or using sign language. For others, disability may not be visible, for example with a chronic illness such as cystic fibrosis, a brain injury or depression. Invisible disabilities may also not present symptoms at the same level all the time. Certain factors could trigger the condition at some times and not others. It's important to remember that just because someone's disability is not obvious or consistent doesn't mean that that person's experience of disability isn't valid.
Fostering a safe space for discussion and disclosure
Of course, we know it's hard to act on something you don't know is present. Asking for information about an employee's disability can be sensitive, and some may shy away from having this conversation as a result. Creating a culture free of stigma and judgment is the first step in opening the conversation about disability and the accommodations that someone may require. Many stereotypes persist around the abilities or personality traits of people with disabilities. Ultimately, individuals should be celebrated for the skills and perspectives they bring to their role.
Accommodations
In some cases, people with less visible disabilities may have developed their own workarounds to manage their roles without disclosing their disability. This can be quite stressful.
Under the Canadian Human Rights Act, employers have a duty to accommodate employees in order to prevent discrimination on the basis of disability. If an employee requests an accommodation, the employer is obligated to work through a formal process. But not all accommodations need to be formalized. Employers can remove barriers by making changes to process, or allowing flexibility in working arrangements. Altering communication styles can also make a big impact on an employee's comfort level and productivity. Finally, as mentioned above, working to unlearn the stigmas and stereotypes associated with disability is critical to building a culture of inclusion.
Need help? EHRC's resource kit on hiring and retaining people with disabilities provides practical information and common sense solutions for employers to ensure people with disabilities can succeed feel valued in the workplace: https://electricityhr.ca/resources/from-disability-to-inclusion/
October is Autism Awareness Month in Canada. This month, let's think about the way we understand what disability means, seek out the unintentional barriers in our workplaces, and build cultures of inclusivity.
Michelle Branigan is Chief Executive Officer at Electricity Human Resources Canada