CMG Change of Chairmanship
Oct 22, 2021
Tony DiCicco
EFC would like to thank Tony DeCicco, Director of Sales, Intermatic Canada, for his long standing chairmanship role with CEMRA Manufacturing Group (CMG).
Tony has chaired the CMG committee over the past 6 years and has accomplished a great deal during his term.
His commitment and dedication to the CMG and his involvement with EFC has been paramount. Tony was instrumental on several key initiatives during his term, including;
• Developing the CMG Terms of Reference Guide for EFC
• Hosting the Rep of the Future Presentation with NEMRA
• Promotion of the Rep Business Model for manufacturers including marketing collateral
• Hosting the Manufacturers and Reps….On the Same Page Moving Forward, presentation and CMG panel session, during this year's EFC Conference
• Expanding the CMG Committee to its largest in CMG history, to name a few
We would like to take this opportunity to extend our well wishes to Tony for his valuable leadership to the CMG.
Tony will remain on the CMG committee as Past Chair till May 2023.
EFC is pleased to welcome Jeff Beare, Vice President Emergency Lighting with Standard Products, as the new CMG Chair.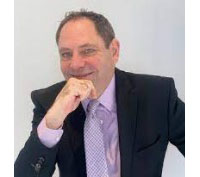 Jeff Beare
Jeff has been involved with EFC and also CMG over the past several years, and has played a role in the betterment of Manufacturer and Rep partnership.
EFC would like to wish Jeff the best of luck in the CMG chairmanship role with the CMG committee over the next 18 months.
CMG is currently looking for a Vice-Chair from the CMG committee, who is a manufacturer, and interested in leading the CMG with Jeff Beare.
To express your interest, or for further details, please contact Nathalie Lajoie, at nlajoie@electrofed.com