Hydro Ottawa a Top Pick for Millennials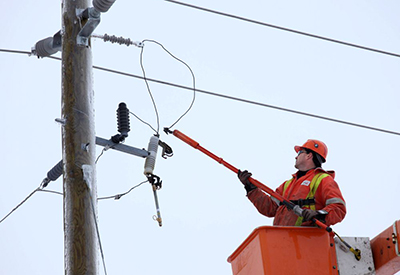 Jan 18 2016
For the third year in a row, Hydro Ottawa has been recognized as one of Canada's Top Employers for Young People. At Hydro Ottawa, young workers benefit from career development opportunities, community involvement initiatives and a culture that focuses on the safety and well-being of each employee. 
With more than 40% of its workforce set to retire in the next 10 years, Hydro Ottawa is strategically reaching out to young talent early thanks to its educational partnerships and focus on the student experience. Currently, employees under the age of 30 represent 16% of Hydro Ottawa's workforce. 
Here's how:
• Hydro Ottawa's partnership with Algonquin College provides training to students enrolled in the two-year Powerline Technician diploma program.
• Hydro Ottawa offers in-house apprenticeship programs for its trades workers and also manages an engineer intern training and development program.
• In 2015, Hydro Ottawa hired 55 students, growing its workforce by 9%.
• Hydro Ottawa delivers The Student Apprentice, a full-day program that offers students an opportunity to present "value-added" ideas to the organization.
• Hydro Ottawa's outreach strategy includes awareness at the elementary school level, and leveraging deeper connections through partnerships at the secondary and post-secondary level. The goal is to capture the imagination of young workers early while they're still considering career options.
 Among other winners of the Canada's Top Employers for Young People competition are these electrical industry members:
• BC Hydro (Vancouver, BC)
• Bruce Power (Tiverton, ON)
• Enbridge (Calgary, AB)
• Epcor Utilities Inc. (Edmonton, AB)
• General Electric Canada (Mississauga, ON)
• Manitoba Hydro (Winnipeg, MB)
• SaskPower (Regina, SK)
• Siemens Canada Ltd. (Oakville, ON)
Find out more: http://www.canadastop100.com/young_people/.