Bemag Transformer Appoints New Rep Agency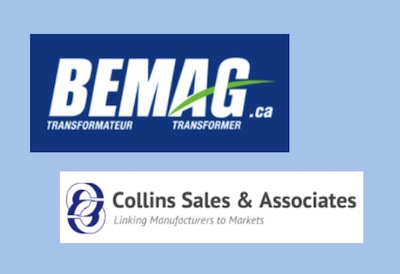 Bemag Transformer has appointed Collins Sales & Associates as its new representative for low-voltage products (600v and below).
This territory covers Eastern Ontario (Kingston), and Toronto to Southwestern Ontario and north of Barrie.
For more information, contact William Turnball (William.turnball@bemag.ca) or Steven Collins Steven.Collins@collinssales.com)
Bemag Transformer produces distribution type units, as well as autotransformers, transformers for non linear loads, and line reactors over 45 hp. Find out more: http://bemag.ca.