Barrett Family Foundation Gift Benefits Students, Humber, and Industry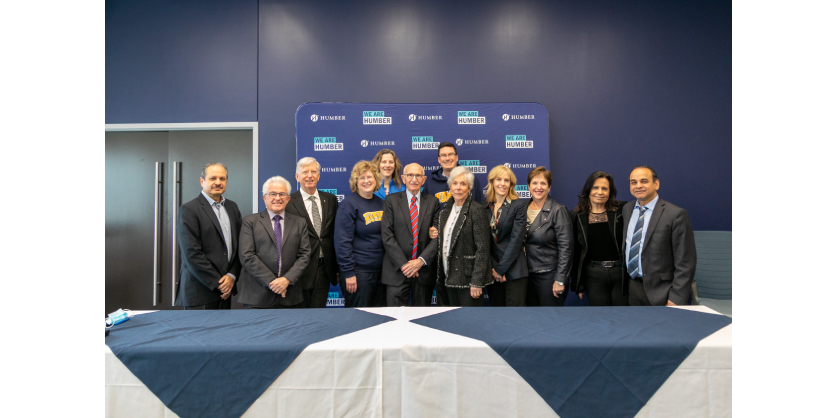 April 17, 2023
By Krystie Johnston
Historic Day for Humber College
January 24, 2023 was an historic day for Humber College. The college received the largest, private donation presented to an Ontario college in Canadian history. A $30 million dollar gift from the Barrett Family Foundation will be used to support the College and its students and is an investment in the future of manufacturing. This most recent donation, combined with previous gifts to the College, total $42 million, cementing The Barrett Family's generous investments as the largest in Canadian college history.
The Barrett Family Foundation has a strong history of supporting Humber. In 2018, the Foundation donated $10 million, serving as the catalyst for the creation of the Barrett Centre for Technology Innovation. The Barrett CTI is a 93,000 square-foot facility with specialized spaces and advanced technology that brings together students, faculty, and industry to work in a collaborative environment.
The Foundation also has a long history of supporting youths across the globe. In 2022, they donated $2 million towards a STEM initiative led by Humber College's International Development Institute. Funded in part by Humber and other groups, this initiative will work to enhance gender equality and empowerment of adolescent girls aged 14 to 18 in Kenya and Ethiopia and who are under-represented in STEM fields.
The Barrett Family Foundation have always had an interest in giving back to the community and have ensured that this money will be well spent on initiatives that will support students, the college, and industry.
Donation Serves Humber and Students
The $30 million will be used in five key areas:
student learning and support, this includes things like scholarships and bursaries
core support and dedicated human resources for the Barrett Centre
keeping equipment and technology current
industry-driven skills training and development
outreach, which is middle school and high school experiential learning and micro credentials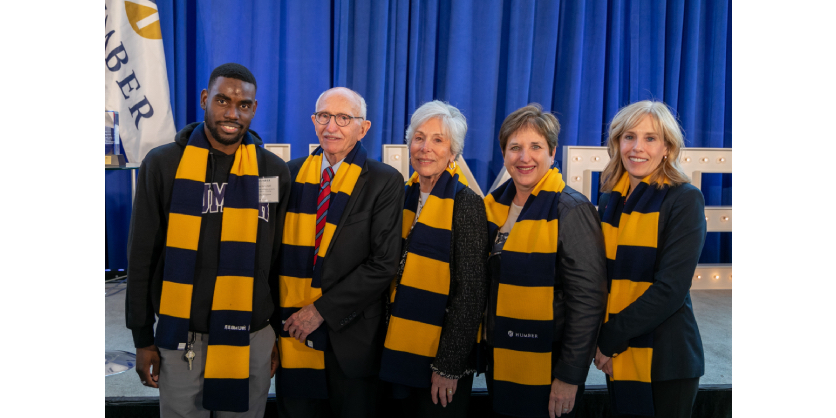 "The STEM initiative is dear to Mr. Barrett. He wants to ensure the young generation understands the future and the opportunities for careers in the technology and advanced manufacturing fields, and highlight that obtaining a college credential is a good career choice."

Neal Mohammed, Director, Barrett Centre for Technology Innovation
Mohammed worked closely with Bob Barrett, Cofounder of The Barrett Family Foundation and CEO and President of Polytainers for years. In fact, Mohammed trained many of his staff in plastic molding equipment processes at his manufacturing operations in Etobicoke, and many of the employees he trained still work there. A recent employee just celebrated their 45th anniversary with the company; and that says something about Mr. Barrett and his operation.
"Mr. Barrett knows how important it is to have skilled workers to keep operations going. He praises the College's hands-on system and understands how vital it is to the economy."

Neal Mohammed, Director, Barrett Centre for Technology Innovation
With the future in mind, The Barrett CTI is preparing students for the jobs of the future by providing them the tools and support to foster a passion for careers in STEM. Not only will this money be used to create more than 100 scholarships to help make post-secondary education more affordable, but it will also be used to entice students in late middle school to early high school to pursue careers in STEM. Specifically, students in grades 6 to 12, young women especially, are targeted with funding outreach activities that enhance their employability through workforce training and upskilling.
"Mr. Barrett enjoys helping young kids in high school turn on their lightbulbs to experiential learning. At the Barrett Centre, we have a STEM lab, and to date we have served over 13 thousand students from middle high school. I hope they really like technology and want to come to a college to further their careers in some field or aspect of technology."

Neal Mohammed, Director, Barrett Centre for Technology Innovation
Future in Mind
There are many industries struggling with labour shortages, and this will only be felt more strongly in the years to come as more baby boomers retire. Therefore, it is critical to inspire the younger generation to consider a job in the skilled trades. The Barrett Centre has modern technologies that manufacturers need and can provide a resource to the industry by ensuring that students who graduate from Humber are prepared for the jobs on of the future.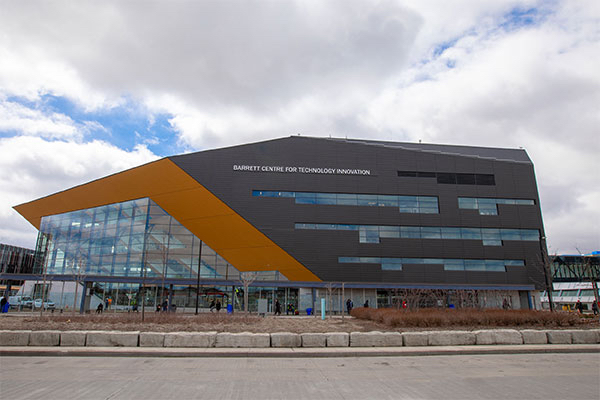 What is the 21st Century going to look like? Some of the jobs of the future are not even in existence yet; but learning with the state-of-the art technologies available today will ensure that students are well-positioned for what is in store.
It will be challenging to calculate the impact that The Barrett Family Foundation has had on students, the College, and industry in general. The philanthropy demonstrated by The Barrett Family Foundation sets a new bar for colleges across Canada. The Foundation recognized the importance of igniting a passion in students to pursue STEM careers and to provide relevant resources and support to help them achieve their goals.
All this complimenting industries who need skilled workers to fill in-demand jobs that require hands-on experience with science, technology, engineering, and mathematics training. These donations are not just a gift, they are an investment in the future of manufacturing and the communities where we live, work, and play.
"Mr. Barrett has always been willing to open his doors. He'd say, 'Neal, I will open my factories to provide tours for your students and faculty. I am also interested in providing exposure to students who are less fortunate. Bring them through.' And if he can add some inspiration to someone, maybe it turns into an opportunity. That's the way he thinks. He is just such an awesome person."

Neal Mohammed, Director, Barrett Centre for Technology Innovation
One thing is clear. This donation will ensure that the amazing work the Barrett CTI does will continue running for the next 15 years.
More Information