Arlington Wins CE Pro 2020 BEST Award at CEDIA Expo Virtual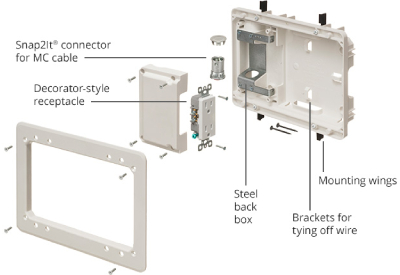 Sept 21, 2020
CE Pro announced the winners of the 2020 CE Pro BEST (Best Electronics Systems Technologies) Awards at CEDIA Expo Virtual this week.
Arlington is pleased to announce that their Low profile 5×8″ Steel TV Box™ (TVL508S) won the CE Pro BEST Award in the Mount Lift Media Concealment category. Go HERE to learn more.
This year's winning entries were chosen by an independent voting panel of integrators along with the editors of CE Pro. Products were individually judged on multiple criteria including innovation, functionality, competitive advantages, benefits to the end-user and benefits to the integrator.