Approaching Workplace Diversity from an Intersectional Perspective — What Does it Mean?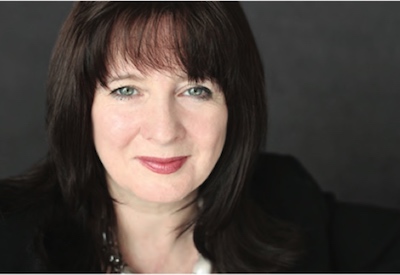 June 7, 2021
By Michelle Branigan
In our workplaces we've likely heard a lot about how women are underrepresented in the electrical industry, particularly when it comes to trades and technical occupations. We don't have to look very far to see that this is true (although it is changing slowly, and we have seen some amazing progress and commitments from sector companies).
Women as a whole do face particular challenges to entering and progressing through the sector, whether it be through lack of exposure to opportunities, hiring bias, or physical barriers like access to washrooms (yes, this still happens).
But if we look more closely, we can see that barriers to entry and progression are a bit more complicated.
While all women may encounter similar challenges such as the ones listed above, not all women will experience them in the same way. Racialized women, Indigenous women, LGBTQ+ women and women with disabilities all have lived experiences that mean they face discrimination on multiple levels, and in different ways. Some barriers may continue to exist for them in the workplace, even when gender barriers have been removed.
Intersectionality is the term used to describe how different aspects of our identities overlap and interact. People experience different barriers depending on the overlapping elements of their identities — things like their religion, sexuality, race, gender identity, occupation, and age. It's one of those terms that has become more mainstream since it was first introduced by Professor Kimberlé Crenshaw over 30 years ago, and yet a lot of people don't understand it.*
Let's break it down. I am an immigrant, white, and with English as my first language. My experiences upon arrival in Canada were likely to be quite different to a black or brown woman arriving at the same time, or of another white woman with no English language skills.
When we think about diversity, equity and inclusion in the workplace we have to consider the unique experiences and intersecting identities of our colleagues. We need to understand the many ways people are affected by barriers or discrimination that go beyond one visible element of their identity. Not all women face the same issues. Not all Indigenous people have the same perspectives. A black man with a visible disability may face multilayer discrimination because of his race and his disability.
On a personal level it is important to check that you are not making sweeping generalizations about any one group of individuals. Anna Nti-Asare explained this well when writing about the wage gap between men and women in the U.S.* It is quite easy to focus on the fact that men consistently earn more than women. But if we were to actually study the experiences of women closer it emerges that Asian women earn more than white women, white women earn more than black women, and black women more than Hispanic women. So, lumping all women into one homogenous group really does not help us address the individual circumstances that may affect any one of those women, be that access to education, child care or health care.
When it comes to developing more inclusive workspaces, implementing a strategy with too narrow of a focus may not go far enough to spur meaningful change.
To this end, Electricity Human Resources Canada has recently expanded our Leadership Accord on Gender Diversity to become the Leadership Accord on Diversity Equity and Inclusion. By broadening the various aspects of DEI that our accord supports, we hope it will become a tool that will prompt larger conversations about how efforts to build inclusive workplaces must consider diversity from a holistic perspective. It is the richness of our unique experiences and differences that will support our ability to build workplaces — and a society — where diverse cultures, perspectives and values are truly celebrated.
* Anna Nti-Asare, "What Intersectionality Looks Like in the Real World," Darling,, March 2, 2021; https://darlingmagazine.org/what-is-intersectionality/

Michelle Branigan is CEO, Electricity Human Resources Canada.