An Exercise in Questioning Your Sales Compensation Plan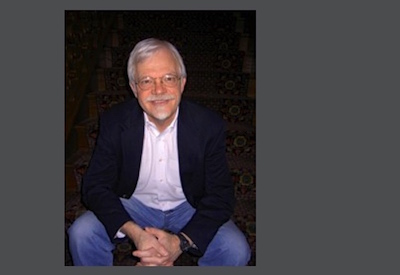 March 1, 2017
Some might call it eavesdropping, but we call it our uniquely unscientific methodology for tracking distributor trends. We listen. Plus, we get phone calls, emails and occasional text messages from distributors. When we hear the same topic mentioned more than a dozen times in the course of a month, we know the topic is coming to the surface.
For some reason, the topic of sales compensation is showing up, repeatedly. Here are a few questions I believe are pertinent to any thinking directed to the topic.
1. Do you see you sales efforts becoming more team focused?
Do you see your business employing more or fewer people in the sales function in five years?
(Potential new positions might be specialists, project managers, customer crib/VMI maintainers, tele-sales, application engineers and others.)

Do you believe a well-developed team could sell more than semi-autonomous salespeople?

Do you believe your current outside sales force will be or should be part of that team, or will/should they operate somehow independently from the team?

If not operating in a semi-autonomous "lone ranger" capacity, how do you see outside salespeople fitting into the organization?
2. Which is more important, account maintenance or new account conversion?
Have you ever had accounts that maintained their ongoing volume during the interval "between sellers?"

Do you have an inside sales team, customer service group or specialists who have built followings among your customers that matches or eclipses the efforts of the salesperson?

How much time do your sellers invest in prospecting for new customers or additional contacts within an existing customer?
3. Do you currently employ commissions or base plus commissions in your compensation plan?
Are good salespeople open to working in a non-commissioned environment?

Do you rely on commissions to drive quantity or quality of output from salespeople?

Do you ever offer additional incentives or special performance awards to impact sales?

Do you rely on commissions to provide variability to your costs (i.e., lower sales compensation during bad years)?

In his book Drive: The Surprising Truth about What Motivates Us (chapters 1 and 2), Daniel Pink lays out research indicating creative knowledge-based work is not enhanced by monetary rewards. If you use a commission-based compensation plan, could it not be working as planned?

Do you believe a greater volume of selling engagements is more effective than increased quality of the engagements? How does commission impact the number of appointments?
4. How autonomous are your sellers?
If you use a compensation plan that is heavily focused on commissions, how do you keep sellers' goals aligned with company goals?

Is it possible for salespeople to be totally autonomous with responsibilities and compensation tied directly to sales results and at the same time be cheerful about attending sales meetings or spending needed time to update CRM systems (in which they see little value)?

Does a good salesperson view their account list as "their customers" or "your customers?"

What happens when each autonomous salesperson insists other team members operate according to their specific rules of engagement with "their" customers?
5. How do you handle small customers?
Do you see small customers as a source of income or growth?

How many customers are on each outside salesperson's account list?

Do you assign accounts and pay commissions to sellers on accounts which probably do not warrant much of their time, just to be sure there is somebody responsible for the account?

Is there a lower cost way of handling some of these transactions without a "normal" assigned salesperson?
6. How do your sellers spend their day?
How do you define a sales activity?
Here are some thoughts in order of perceived importance:
With customers personal visits?

On the phone with customers?

Researching customer needs?

Tracking opportunities?

Creating quotations?

Following up on quotations?

Entering orders?

Expediting orders?

Babysitting orders?

Administrative work?
Do your salespeople duplicate work performed by others in the organization?

Would your sales numbers improve if work were routed to others?
7. Thinking about new territories and newly hired salespeople
Do you ever use "guaranteed commission" plans for new hires because the territory currently does not generate enough business to justify the seller's compensation? How long are the guarantees in place?

How long does it take for a salesperson to build a new territory from nearly zero to profitable for your company?

Have you ever had an issue where a new seller's compensation grew to an acceptable level before the territory became profitable?

Have you ever hired an experienced seller with the promise of them bringing along established customers?

What percentage of the promised business came through?
8. What else impacts selling strategy? Miscellaneous thoughts…
Does your sales team struggle to launch new products in a timely manner?

Most distributors depend on manufacturers for leads but the quality and quantity of leads has dropped off significantly in the internet environment. Where do your salespeople get their leads?

Are there strategic products that require a great deal of missionary work (during which actual sales commissions are not flowing)?

At what point might a salesperson run out of bandwidth?

What have you done to make your "outside sales" process more efficient in the past five years?

If you are currently using internet-based order entry, how are sales compensation be handled? If not, is it part of your future plan?
Frank Hurtte is the Founding Partner of River Heights Consulting. The Distributor Channel is a service of River Heights Consulting. Find out more: www.RiverHeightsConsulting.com.