AD Closes Merger with The Baron Group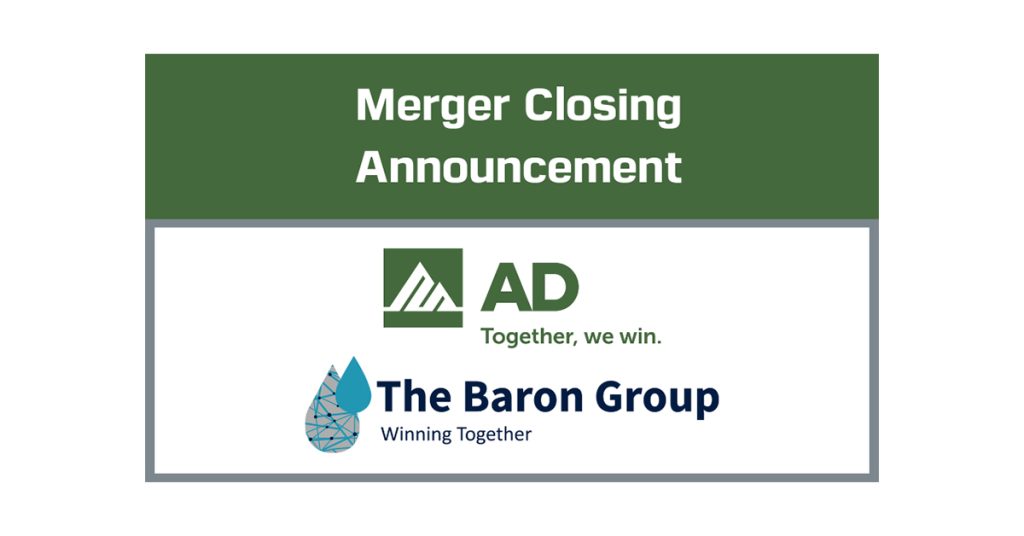 July 14, 2023
AD has recently announced it has closed its merger with The Baron Group, the premier cooperative serving independent groundwater systems distributors, effective June 30, 2023.
The Baron Group has served independent distributors and wholesalers in the groundwater, well, and pump industries for over 30 years. The merger agreement brings independent distributors with almost 100 locations across the U.S. and Canada to AD's Pipe, Valves & Fittings (PVF) Division.
AD Chairman and CEO Bill Weisberg shared his thoughts on the agreement.
"This is our 14th merger with a fellow cooperative that shares our mission of supporting great independents and suppliers who value independents. We're excited about how this will increase AD's collective buying power, bring new opportunities to our supplier partners, generate additional economies of scale, and lead to more business together."
Matthew Beasley, General Manager of The Baron Group, spoke about the benefits that the merger will bring to members.
"As part of AD, our members have access to new business opportunities and programs to support their sustained success," said Beasley. "I'm thrilled for our group to integrate into the AD ecosystem and for the AD community to maximize its potential with this new relationship."