Acuity Brands Announces New President of Acuity Lighting and Lighting Controls Business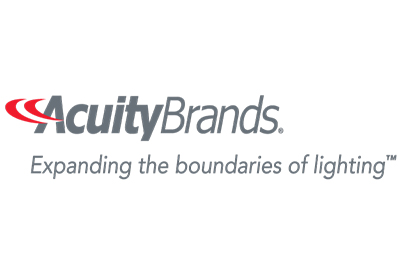 Mar 1, 2021
Acuity Brands, Inc. has announced Trevor S. Palmer was appointed President of the Company's lighting and lighting controls business (ABL). Effective March 1, 2021, Palmer assumes responsibility for driving innovation across the Company's lighting and lighting controls products, growing market share, and executing the digital transformation of the business.
Palmer has over 27 years of experience in the building technology industry and recently served as Senior Vice President of Acuity Brands' Digital Lighting Networks business.
"Trevor has successfully led and grown our lighting controls business, a key driver for our future," said Neil M. Ashe, Chairman, President, and CEO of Acuity Brands. "Trevor is a proven leader with an outstanding reputation for driving performance and for cultivating strong relationships within our Independent Sales Network. I'm excited to have him in this expanded role as he executes on our vision to transform and grow our business."
Richard K. Reece will take on the combined role of Executive Vice President of the Company and Vice Chairman of ABL. In this role, he will continue to partner with Neil on corporate and business development activities and he will work with Trevor to deepen Acuity Brands agency engagement across our Independent Sales Network and to ensure a smooth transition of our ABL business.