A Podcast Interview on AFCI Technology with Vladimir Gagachev, Eaton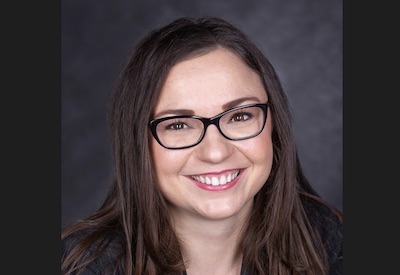 Mar 1, 2021
By Daniela De Marco
When it comes to EFC's membership, there is no shortage of talent and expertise. The electrical community is innovative and at the forefront of powering our changing world. In 2020, EFC released a call to members for a chance to participate in the recently launched electro|POD — EFC's Electrical Community Podcast. Together with Gurvinder Chopra, VP Standards and Regulations, EFC, Rob McIntrye, recently retired Business Sections Manager, expert member Vladimir Gagachev, Manager Codes & Standards, Eaton Industries (Canada), and myself, Daniela De Marco, we aired EFC's first electro|POD podcast episode on AFCI technology in November 2020. A topic that requires greater awareness among homeowners for electrical fire protection in the home.
In this podcast, we interview expert member, Vladimir Gagachev, to discuss Arc-Fault Circuit Interrupters (AFCI), an important technology that prevents potential fires in the home that can be caused by arc-faults. As we purchase and install new devices with all the latest features and benefits, it also puts increased demand on the electrical systems, potentially causing serious safety risks such as arc-faults.
Vladimir explains the two types of Arc Fault Circuit Interrupter (AFCI) technologies available, which are ombination-type arc-fault circuit interrupter and outlet branch-circuit-type arc-fault circuit interrupter. He goes on to define AFCI technology according to the Canadian Electrical Code, how it protects us, and how this type of protection became necessary. Gagachev recounts that the need for this technology was "at the request of the Consumer Product Safety Commission in the U.S. as a response to the problem of a large number of residential electrical fires."
AFCI technology dates to the early 1990s but seems to be in the adoption phase among users today. This is where we wanted to understand more about why AFCI technology is not more widely accepted. This is where Vladimir shares a few myths to our question in the episode and one being that "arc-fault protection in homes is not a necessity." The Canadian Electrical Code requires AFCI safety technology be installed in homes and this is supported by EFC's Distribution Equipment and Wiring Business Sections — could we consider this myth busted? Click here to listen to the full audio podcast interview with Vladimir Gagachev on AFCI technology.
–
In early 2019, EFC brought together a task group from the distribution equipment and wiring supplies Business Sections to form an awareness campaign on AFCIs for contractors and homeowners which the EFC team has been leading. This includes a campaign webpage Portal that offers resources on home fire safety and an AFCI report submission form at www.electrofed.com/products/afci/.
The discussion on AFCI Technology continues, if you are interested in participating in the podcast series to further discuss this topic, email Gurvinder Chopra at gchopra@electrofed.com or Daniela DeMarco at ddemarco@electrofed.com.

The purpose of this podcast series is to keep the members of EFC, its stakeholders, partners and as well as those broadly interested in electrical products, informed, and connected.

Daniela De Marco is a Marketing Specialist at Electro-Federation Canada.