Young Talent: The Competitive Advantage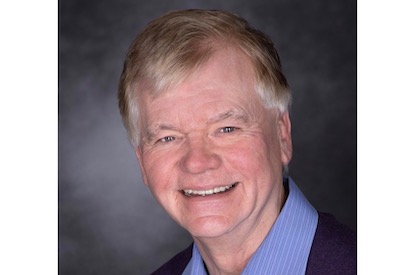 Mar 29, 2021
By John Jefkins
We have long known that there is increasing competition in finding young talent for our industry… especially the right talent.
The tsunami of retirements with the need for new entrants into our industry is regularly voiced by industry leaders and HR professionals in EFC's Human Resources Network. Canada is also experiencing a declining and aging population, resulting in a smaller pool of talent. As our government strengthens immigration policies, we are further reminded of the importance of diversity and inclusion. EFC members' workforce is at approximately half the national average when it comes to gender diversity and ethnicity. Each organization has a role in building an employment base that represents the diversity that empowers our nation.
EFC is actively involved in getting new talent to join our exciting industry. In fact, our vision, "Powering a Changing World," is more compelling than ever before, with the impact of COVID-19 and the need for diversity and inclusion in our businesses.
This pandemic has provided new opportunities for engaging young talent with remote working options and expanding the talent pool beyond location boundaries. For example, EFC's Talent Nest job board has a new feature where employers can classify their job posting as "remote/virtual" in any location in Canada to increase applicants. Candidates are no longer restricted by the geographic search criterion. This is a competitive advantage as it now opens the talent pool for organizations from a sourcing perspective, especially for those tough-to-fill jobs.
To attract university and college students, EFC members are utilizing the EFC Scholarship Program. This program promotes the electrical industry across Canadian universities and colleges. Participating members can access applicants for co-op, part-time and full-time employment.
Many members have developed innovative and unique scholarships to help make a difference in their organizations and to the industry: Eaton's Black, Indigenous, People of Colour; IPEX's Women's STEM; Rittal's Advancing Women; Signify's Women's Continuing Education; Southwire's Academic Achievement Award for Black Students and Empowering Women in Academic Excellence; and WESCO's Inclusion & Diversity. If you know any students in post-secondary students who would like to apply for these and many other available scholarships, visit https://scholarship.electrofed.com (deadline to apply: May 31, 2021).
Connecting with students at the grassroots classroom level occurs through EFC's Riipen partnership. Recently, Rittal Systems utilized this program to connect with students to develop a diversity and inclusivity policy program. Rittal connected with the University of Lethbridge on understanding human behaviour in organizations. This involvement included working with students to review Rittal's current diversity and inclusion vision statement with recommendations for changes, action and guidelines for building a more diverse and inclusive workplace. This review also included examining ideas around how Rittal can modify recruitment processes to focus on diverse groups such as women, people of colour and indigenous communities.
Talent competition is intense with other industries. This spring, EFC is conducting a manufacturer and distributor compensation study with participating members to gain insights and benchmarks on salary, 25+ common job positions by location, benefits (group insurance, hospitalization coverage, income protection, COVID-19 policies, overtime, retirement and time off policies, and salespeople policies). This year's study will look quite different from past years, owing to the changing nature of work and policy alignment.
Although attracting and hiring talent is more competitive, companies that embrace diversity and inclusion, remote working, and reaching students in the school system can experience greater success in their recruitment efforts. Advance your strategic goals by leveraging EFC's innovative talent-centric programs to expand your talent pool and to heighten brand awareness for your organization. Learn more at www.electrofed.com.
John Jefkins is VP Member Engagement & Corporate Partnerships, Electro-Federation Canada.