Using Incentives to Drive Business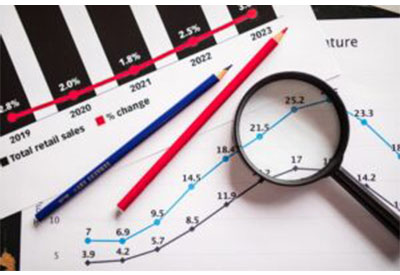 February 15, 2022
By David Gordon
2021 was the perfect storm for sales growth … price increases and supply chain shortages coupled with the economic rebound. The question becomes, how to continue the ride?
While both are expected to continue through the first half of the year, it's important to continue to focus on driving growth from your customer.
This growth should manifest itself in improved customer share of wallet, more units being sold to customers and increased market share. This is the same whether you are a distributor, a manufacturer, or a rep.
There are a number of investment areas companies can make to achieve these goals.
One concept is development of an incentive program to affect customer, or salesperson, behavior.
Calusa Marketing, one of ElectricalTrends' newest advertisers, helps companies implement incentive programs that affect change. And because of their unique approach they work with companies of all sizes … from single location distributors to billion-dollar companies. They can implement pilot programs for a branch or district, can cost-effectively develop account-based marketing programs for manufacturer or could develop an activity and sales strategy for reps. The company works with manufacturers and distributors in the electrical, plumbing, HVAC and many other industries
Calusa is a full-service agency, helping companies with program structure, program administration, communication of the program as well as a variety of rewards (charities, gift cards, hundreds of thousands of merchandise rewards, individual travel, experiences, and group travel). They can also help companies with items for "gift with purchase" and have a unique discount offering that distributors could offer to their customers as part of a "club" offering.
Driving Recurring Revenue with Incentives
Mike Giroud, CEO of Calusa Marketing, shared how an incentive program can help distributors accelerate growth.
"What makes you feel like your business is working?
What is going to make this year better than last?
There are a number of ways you could potentially answer but driving recurring revenue is certainly going to help answer both of those questions in a positive light. It brings confidence and insight into the uncertainty of the future.
At Calusa Marketing recurring revenue is defined as retention of existing revenue from a customer. To generate growth, retention of the base is first needed.
If our goal is to generate recurring revenue, what is something most people can do to help achieve this? Start an incentive program! They are easy to implement, require minimal additional effort to track and can help drive the behavior you are looking for.
What is involved in starting an incentive program?
The first step is determining what you are looking to accomplish, but the most common is "generating more sales". Problems that exist in your organization aren't going to be fixed without addressing them, but an incentive program can help add fuel to the proverbial fire of sales. With our objective in mind, what's next?
If we are trying to generate more sales, we are looking to incentivize buying behaviors. Volume, monthly spend, increase in spend, frequency of spend, commitment… all could be potential behaviors we look at, but simplicity is usually a good objective to strive for, so let's start with driving an increase in spend. This is a common behavior we look at and can help level the playing field across your customer base. Month-over-month or year-over-year are common metrics and for purposes of this example let's look at quarter-over-quarter.
At Calusa Marketing, we help provide incentives to power programs like this. We have found 10% is a nice starting point for incentive programs, so let's start with that. This example program will provide an incentive valued at 10% of the increase in quarter-over-quarter spend to the customer base. Taking a look at Q1 of last year and compare it to the trend of Q1 of this year and we have our target for all our participating customers, and we can have our account reps roll out that messaging. If our customer increases spend in Q1 of this year by $10,000 they will earn $1,000 in incentives, as an example. The scale of that example can be shifted up or down for your business, typically based upon gross margin, but the principle is the same.
The last question becomes "what is the incentive?" Cash is commonly thought of as a reward, but study after study shows that cash doesn't drive behavior as an incentive. Cash has a tendency of disappearing into our bank accounts and not being thought of again. Consider the last time you used a gift card at a restaurant, it worked more or less the same as cash, but the thought very likely crossed your mind "thanks Bob for paying for my lunch." We associate the way we got that gift card with the redemption process and the "free lunch." If we can associate that feeling with our business, we make a happy customer and benefit from the halo effect of that exchange. Part of what is nice about gift cards is given enough choices, there is always something someone can find that piques their interest, which is why we offer the choice of over 150 gift cards in the US when the recipient redeems for their incentive. They can also have a variable value, so anything from a few dollars to a few hundred dollars can make sense.
Some businesses may find that the balance of incentives that some high value customers are building up is beyond the realm where gift cards make sense. In situations like this, merchandise can fill a wider range, but travel is another popular choice. While COVID is still on the minds of many, we are still seeing things loosen up as everyone looks to start getting back to business as usual and as a result, the appeal of travel is starting to come back. Everything from a weekend getaway at a nearby resort to the experience of a lifetime at a major sporting event with tickets, hotel and airfare included, and everything in between, are options we can provide for your program. Imagine the good will you build with a customer when you send their family to Disney for being such a loyal customer!
Programs like this give your customers a reason to spend with you again, a reason to buy now rather than later and build up your stock in their eyes. What are you going to do to drive new and recurring business this year?"