Trans Canada Electro Acquired by NCS International Co.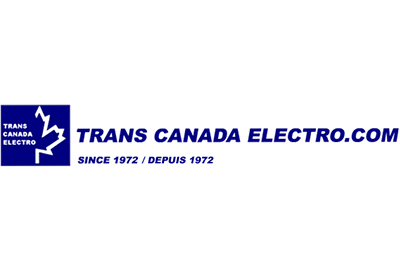 May 2, 2022
NCS International Co. are pleased to announce that they have acquired Trans Canada Electro and all its operating entities including Trans Canada Wire & Cable, Dorvalec, and King Cable. With 9 locations across the country, NCS International Co. is one of the largest distributors of electrical, electronic, datacom, fiber optic cable, cable accessories and wire in Canada. With over 50 years in business, NCS International Co. has a long-standing demonstrated commitment to providing customers with first-class service to the Commercial & Industrial, Utility, Telecommunications, and O.E.M marketplaces.
Trans Canada Electro's unique product offering will compliment NCS International Co.'s broad and diverse product line and help to expand their business in emerging market spaces. This location will serve as an extension to NCS International Co.'s growing Eastern Canada business and will fall under the leadership of Eastern Canada's Business Manager, Jason Betsalel.
"We are excited to join two long-standing entities in this industry together and eager to welcome the Trans Canada Electro team to our NCS International family. Trans Canada Electro's focus on mining and OEM verticals align well with our long term strategic growth initiatives," says Shaine Nobert, Vice President & General Manager of NCS International Co.
General Manager Jean-Charles Léveillé, will remain onboard for a short period to help in the successful transition to the NCS International Co. family. They will continue to operate under the same brand names you are used to and contact information in sales and administration will remain the same to provide simplicity in the transition, but they will now be able to offer a wider range of products and services under the NCS International Co. umbrella.