Techspan to Combine Electrical and Fusetek Divisions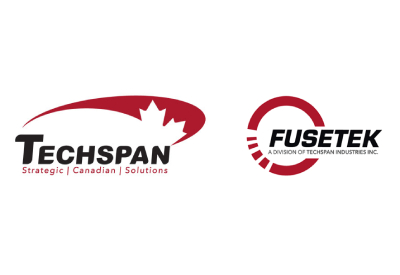 May 31, 2021
Techspan Industries has announced plans to combine the Sales and Marketing departments of their Electrical and Fusetek divisions. Techspan acquired Fusetek in 2018 and has worked to bring Techspan's philosophy of exceptional customer service and value to Fusetek's distributor customers.
The sales team will be led by Scott Lucas, VP of Sales. "The priority for Techspan is to always make things easier for our customers" said Lucas. "This move will offer customers a single location for PO's and Customer Service while expanding our extensive product offering."
The merger of the two divisions is expected to take several months.
Techspan/Fusetek and Littelfuse have also agreed to end their business relationship at the end of 2021. Techspan/Fusetek will continue to supply their vast array of fuse products through distributors in Canada while Littelfuse will work directly with customers. Anthony Zellermeyer is the National Marketing Manager for the combined division. "We expect this to be a seamless transition for our customers" he said.
Click here for the new list of sales and marketing contacts: techspan.ca/contact-support-electrical