Sonepar – Doubling Down for Acquisitions?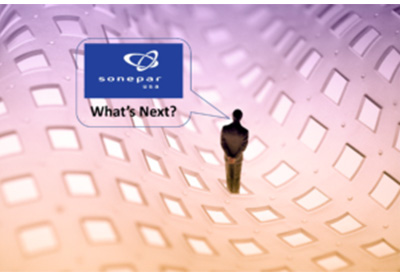 March 15, 2022
By David Gordon, President, Channel Marketing Group
We know, like most other distributors, that Sonepar USA had a "good" 2021. At least enough to enable it to carry out any planned acquisitions but, perhaps the recent news that it sold Vallen is a hint that they are doubling down to do more?
Sonepar, the world, and North America's, largest electrical distributor, become more "focused" recently with its divestiture of Vallen.
The acquirer, Nautic Partners, appears to be the prototypical private equity firm that seeks to be a company, optimize its value, and then plans a spin-off. In its press release announcing the deal, Nautic's strategy is described as "to partner with management teams to accelerate the growth trajectory of its portfolio companies via add-on acquisitions, targeted operating initiatives, and increased management team depth."
Given the increased competition in the indirect industrial supplies space from online competitors such as Amazon and Zoro, traditional distributors that are now omni-channel such as Grainger and Fastenal as well as Home Depot's acquisition of HD Facilities Maintenance and other changes going on in this space, there can be some unique opportunities to scale businesses as well as bring additional value-added services to customers.
In 2016 Sonepar rebranded its Hagemeyer and IDG brands in 2016 under the Vallen brand. Hagemeyer North America was purchased from Rexel and in 2007. Sonepar acquired IDG, a roll-up of 31 industrial supply distributors, in 2014. The Vallen business was acquired in 1999 when Sonepar acquired Industrial Distribution Group, which was a roll-up of 31 industrial supplies distributors. When Sonepar purchased Hagemeyer US from Rexel (maybe for their 10.5% stake in Hagemeyer, which sold for $4.7 billion), they merged the industrial distribution aspect of that business into what became Vallen.
Over the years the business grew. According to sources revenue may be in the $2 billion range in 2021. This would have made Vallen less than 20% of Sonepar's North American business. While a significant volume, perhaps a "distraction" without a clear strategy to significantly scale (and it's very probable that Sonepar's strategy changed over the years from multi-product offering to an electrical / energy focus).
Given this revenue estimate, these sources felt that the acquisition price could be $1 – 1.5 billion dollars.
So, Sonepar now has extra money (or will in a few months when the deal closes). The question then becomes, what to do with it?!
The guessing game can begin. Could it be:
Acquire more Rockwell distributors (there are still some that would be attractive targets)?
Further diversify into "services"?
Identify utility plays that enhance Irby, especially with grid modernization and the Infrastructure program?
Acquire a series of, or perhaps some strategic, "climate control" distribution companies? Something in solar? EV? And nothing says it has to be distribution company. Could be a services company?
Perhaps develop a network of pre-fab resources for contractors?
Or maybe they stay "traditional" and accelerate electrical distribution acquisitions. Remember they recently purchased Richards Electric and Springfield Electric.

Who could be next that is strategic for them as an Operating Company (where are their holes on their map)? Or maybe they would acquire someone with a different business model that is a multi- regional distributor?
And speaking of acquisitions, and to show the possibility of a diversification strategy, Sonepar, a few months ago, purchased the majority shareholding in Factory Systemes Groupe, a major player in the distribution of software solutions, edgre computing and industrial IoT. The company only had sales of 55 million euros in 2020, however, software companies sell for significant multiples of revenue. This is an "Industry 4.0" play and focused on the industrial segment (which would complement an increased Rockwell focus.)
If you were an M&A advisor to them, what avenues would you suggest (feel free to leave anonymous ideas or email ideas to me and I'll post anonymously.) Not often when you can think of spending someone else's money!