Service Wire Co. Announces Two Sales Team Promotions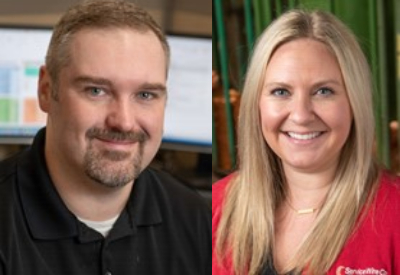 Feb 17, 2021
Service Wire Co. promotes Kerith Richards to Regional Sales Manager – Canada and expands Seth Cook's sales territory to better serve the commercial and industrial markets.
Kerith Richards will serve as Regional Sales Manager based out of Service Wire's corporate headquarters, where she will be responsible for commercial and industrial sales in all provinces. In addition, Richards will continue her role as Sales Representative for Saskatoon, Manitoba, Ontario, Quebec, Nova Scotia, New Brunswick, Newfoundland and Labrador. Richards has over 10 years of sales, customer service, and account management experience, including six years at Service Wire.
Seth Cook will assume the role of Sales Representative for the Alberta markets. Cook will continue to work with electrical distributors, contractors, engineers, and manufacturers' representatives in British Columbia. Cook has over 11 years of sales experience, five of which have been with Service Wire.