Rittal Systems Ltd. Is Proud to Be on the 2022 List of Best Workplaces in Manufacturing in Canada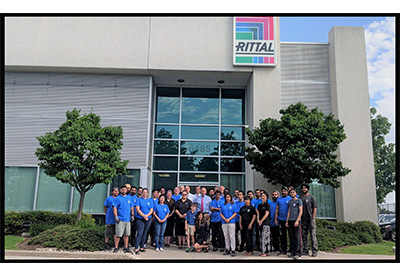 July 20, 2022
Rittal Systems Ltd. is proud to announce that their organization has been named on the 2022 list of Best Workplaces in Manufacturing for the fifth year.
Rittal have received this honour after a thorough and independent analysis conducted by Great Place to Work.
The list is based on direct feedback from employees of the hundreds of organizations that were surveyed by Great Place to Work (GPTW). The data has a 90% confidence and a plus or minus 5% margin of error.
To be eligible for this list, organizations must be Great Place to Work-Certified in the past year and work primarily in the Manufacturing Industry. GPTW determined the BEST based on employee responses to their Trust Index Survey.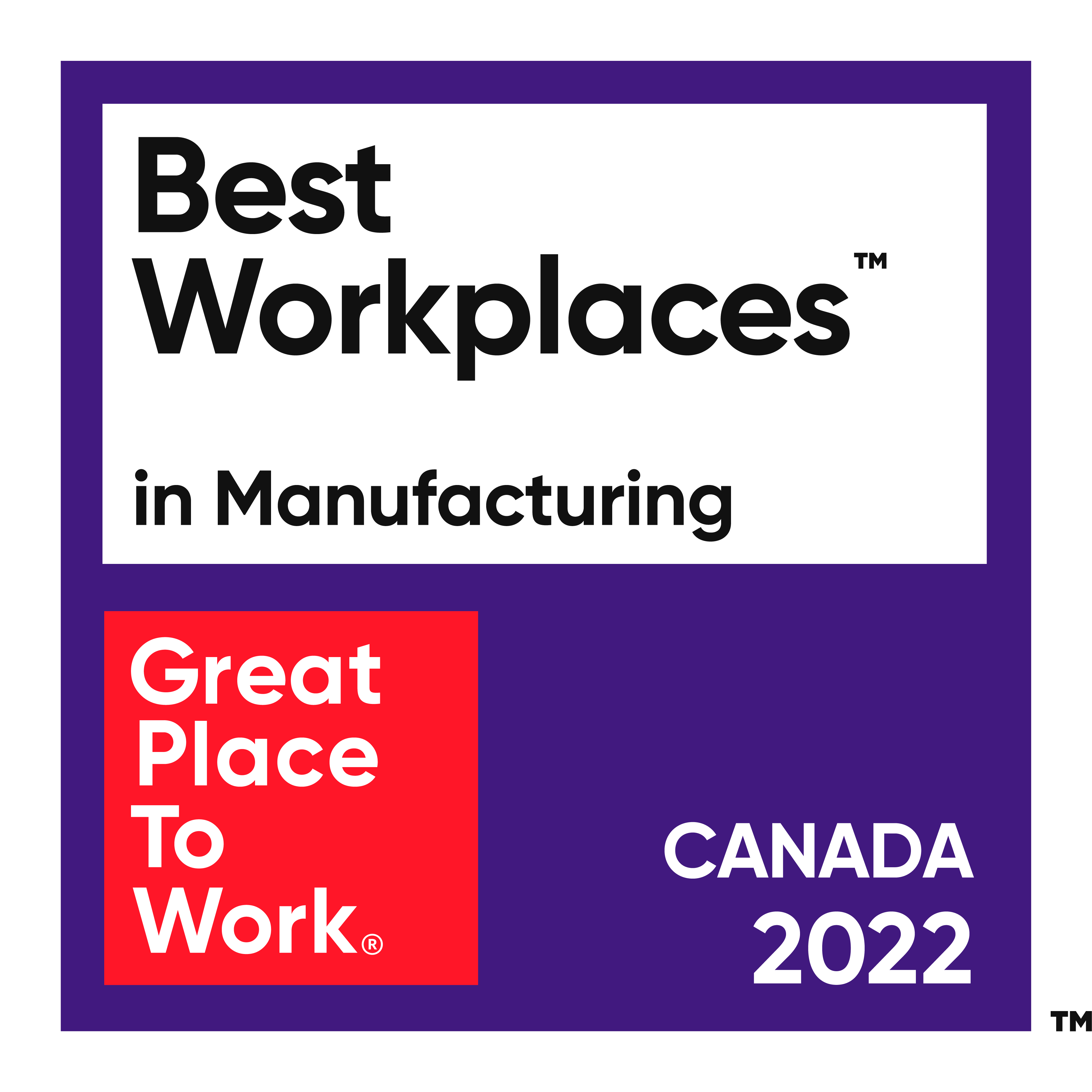 André Bousette, President, Rittal Systems Ltd., Canada said, "Rittal is committed to being a Great Place to Work, and the health and well-being of our staff is our priority. Work-Life balance is important to us, and we make every effort to ensure that everyone is motivated and content. Today is a proud day for us indeed, and we are celebrating this great recognition as being one of the Best Workplaces in Manufacturing in Canada, by treating our staff in Ontario, Quebec, Alberta, B.C, and the Atlantic provinces to a special lunch."
In 1995, Rittal Systems Ltd. was established in Mississauga, and it immediately secured its place in Canada as an innovative manufacturer of high-quality enclosures, IT infrastructure solutions, climate control solutions, and accessories. The success of Rittal Systems Ltd. across Canada facilitated expansion across the country and the establishment of sales and distribution facilities in Montreal, Calgary and British Columbia. Rittal maintains additional warehouse space and a state-of-the-art Modification Center at their Mississauga location that spans over 10,000 square feet.
Rittal is delighted to be recognized as one of Canada's Best Workplaces in Manufacturing, thanks to their dedicated staff, partners, customers and all those who have helped them make Rittal a better and more satisfying place to work.
For more information, visit HERE.