Rittal Congratulates Platinum Partner Aztec Electrical Supply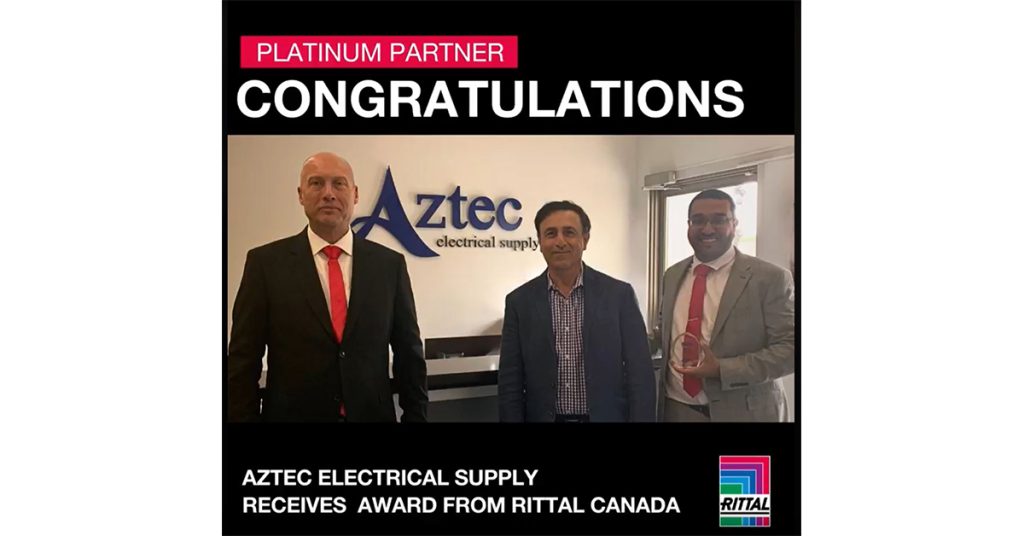 September 5, 2023
LinkedIn post by Rittal Canada
Congrats Aztec Electrical Supply for being a Rittal Platinum Partner!
Vernon Mascarenhas and Andre Bousette of Rittal Canada present the award to Kevin Borg of Aztec Electrical Supply Inc.
Aztec is a loyal Rittal partner of many years, offering quick Modification of panels with the Perforex Machine at their Ontario location.
View the LinkedIn post HERE.