Rexel Canada and Westburne Appointments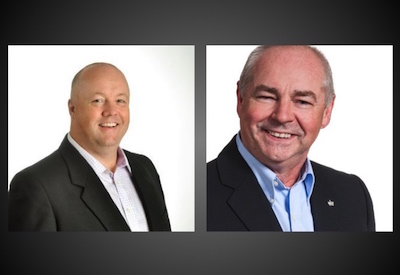 February 22, 2018
Rexel Canada has named Hildebrandt as Manager, Rexel Canada Supply Chain. In his new role John will be responsible for leading Rexel Canada's supply chain initiative, which will improve the quality and efficiency of its inventory processes.
John has advanced through the Rexel organization in the past 29 years and held various positions with Rexel North America and most recently as General Manager, Westburne Midwest.
In John's place, Leigh Budd will be promoted to the role of Westburne's General Manager, Westburne Midwest. He will lead all aspects of the Midwest business, with a strong focus on market leadership as the company continues to grow and gain market share in Saskatchewan, Manitoba, and Northern Ontario.
Leigh is celebrating his 30th anniversary with Westburne. Over this period, Leigh has held a number of leadership roles in the Midwest, including Divisional Operations Manager, Area Sales manager, Lighting Specialist, and most recently Vendor Relations Manager.