Reinforcing Your Value Drives Profits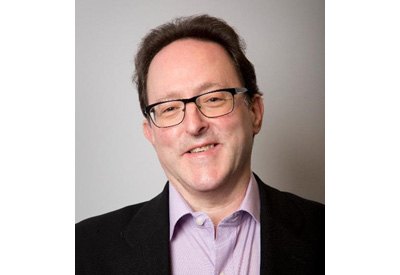 Oct 29, 2021
By David Gordon
Value.
For distributors and manufacturer reps, it's all that drives sales. It is what differentiates you, why people select you and is what generates profits.
It's driven by people, processes, service, and services.
It has little, if anything, to do with products. Why? Because similar, if not the same, products can be purchased from your competitors (including online). If the only reason someone purchases a product from you is because of the product, consider why they really purchased from you. Was it your inventory? Your relationship with them? Ability to provide adequate credit? Ease of use of your website? (We recently wrote a white paper on what contractors value from distributors and people and process are critical.)
If it was strictly price, then this would be described as a tactical transaction and the "customer" is transitory with probably a nominal lifetime value to your company. A question to ask is "do they value me?"
For manufacturers, value can extend to products in two ways. It can be "a good value" with value defined as "is the cost of the product commensurate, or lower, with the utility of the product?" or, "does the product provide value because of the utility (features, benefits, capabilities) of the product?"
The key to understanding the "value" to a customer is asking them – conducting research. And the research shouldn't be talking to your largest customers or solely listening to your salespeople. The best way is to gather customer intelligence. Solicit input from a cross-section of your customers … be they upstream or downstream. It's important to recognize that there are multiple stakeholders to your success and soliciting input from each of these audiences is critical to understanding.
The types of research you should consider include:
• Customer satisfaction that focuses on the core value proposition of your business which relates to your people, processes, and product quality / inventory.
o We've identified 15 key areas to contractors and integrate them into a CSI score for distributors. We've also done similar for reps to survey their distributors and calculate a DSI score.)
• The services that you offer and should offer.
• Customer needs based upon their challenges.
• Process improvement opportunities … they usually know where your pain points are and have suggestions or are a venue with whom to share ideas.
• How to best interact with them.
• Your customers' eCommerce needs as well as soliciting their feedback on your eCommerce initiatives.
• The role of brand (in the case of manufacturers).
If your customers value you, they typically want to help you improve … to better serve them either via processes or new products / services / programs.
And input from customer research can be gathered on an ongoing basis without going through customer / research fatigue. How? Consider that not everyone needs to be asked everything all the time. Segmentation, targeting, and focus are the keys. (And focus groups, advisory councils, telephone interviews can also be used.)
Once you better understand the value that you bring to your "customer" (which could also be to your supplier), it is important to use this information to train the appropriate people who represent your company, to use the information in marketing your organization to the various audiences and to identify KPI's that enable you to measure performance, strive for continuous improvement and, if feasible, document the value.
Add Pennies to Your Bottom Line
Overall, the margin, or commission, you earn is a function of the value that your customer places on you.
Value is your differentiator. It is why others want to work with you.
The question then becomes, do you know what your customers value from you? What services they expect from you? How well you perform on the service attributes that are important to them?
With companies in the midst of planning for 2022, now is the time to consider the role of research as you develop your plan. Consider:
• Manufacturers, should you be considering reaching out to end-users about their brand preference? (Manufacturers)
• Distributors, should you ask your suppliers about their 2022 goals and areas of focus? Which sales / marketing initiatives that you offer they value? Should you be asking your customers about their level of satisfaction with you?
• Reps, should you be reaching out to your distributors to get a 3rd party perspective on how you service your distributors and could improve? Perhaps how end-users / contractors view the 2022 market?
The more insights you can gather the better you can understand your value … and profit from it.
Shameless plug … Channel Marketing Group provides market research services that can help uncover insights from all of your customer audiences. Ask us what we've recently worked on for a holiday detector company, insights for a distribution equipment manufacturer, a utility tool manufacturer, a lighting company or the distributor CSI initiatives we've launched.
Source: https://electricaltrends.com