Ready? Get Set…Go! 'Build out' your Digital Transformation by 'Building in' Assessments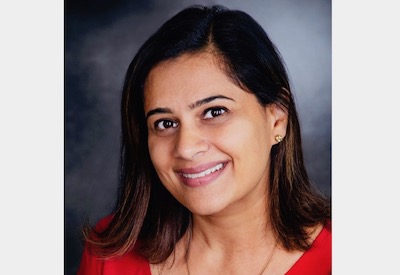 Jan 17, 2022
Sign up for the Connected Business Readiness Assessments – special introductory rate ends March 1st
By Swati Vora-Patel
As you begin this year with a renewed focus on increasing efficiency and service levels, have you examined what your organization's potential for change is?
You already know that digital transformation is at the heart of operational effectiveness and involves the right mix of systems, processes and people. Understanding the interdependencies of your systems, processes and people is essential to advancing digital strategies and building team collaboration and readiness.
To map your digital journey, you must first determine your starting point. Start your new year off with an introspective view of your organization's potential for change management and system readiness with an end-to-end digital assessment – now available exclusively for the electrical market.
Electro-Federation Canada has teamed up with the National Association of Electrical Distributors (NAED) to offer Connected Business Readiness Assessments to help businesses identify gaps and uncover opportunities to expand their digital systems, processes, and services across the entire business – from sales and marketing to IT, operations, HR, and customer service.
The Connected Business Readiness Assessments are part of one toolkit that includes these resources:
1. Change Readiness Assessment: focuses on people, plans, and processes across business systems, including Human Capital, Revenue Engine, Operations, Information Technology, and Business Steering. Designed to uncover your ability to manage change and guide you through critical success factors for effectively pursuing digital opportunities across business systems.
2. System Readiness Assessment: uncovers your digital maturity across data, users, and technologies and guides you through critical success factors. This assessment covers digital opportunities over four-time periods: Immediate Term, Near-term (1-2 years), Mid-term (2-4 years), and Long-term (4-6 years).
3. Digital maturity Scorecard: based on your organization's responses (identifies gaps, opportunities and recommended next steps to build a more connected, seamless and efficient business)
4. Building a Connected Business Guide: a comprehensive industry report that unpacks the steps involved in offering digital services and solutions
What's involved? Each assessment is conducted online and features a set of 100 multiple-choice questions to provide a 360-degree view of your company's change management and system capabilities. You will receive a digital maturity scorecard based on your organization's responses to address gaps, potential opportunities and recommended next steps.
Cost: Limited-time special rates for EFC members:
Early-bird rate: $849 USD (ends March 1, 2022)
Regular rate: $999 USD (after March 1, 2022)
Who can participate? The assessments are for internal company use and are available to all electrical and automation manufacturers, distributors and reps. Watch this short video to see how one of EFC's manufacturer members have used this assessment toolkit.
Ready? Get Set…Go! Complete this form or contact info@electrofed.com to get on-board your digital transformation journey.
Swati Vora-Patel is VP Marketing and Channel Development at Electro-Federation Canada