Lori Bagazzoli, Viscor Regional Sales Manager – Taking Advantage of Learning Opportunities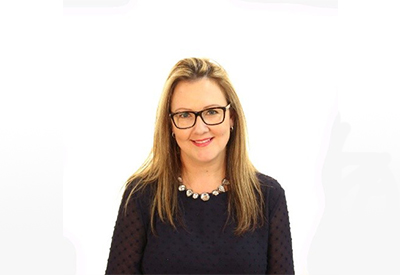 Sept 3, 2019
Lori Bagazzoli, Regional Sales Manager for Viscor, is a 20-year industry veteran that has built an interesting career from the bottom up. Beginning as a 19-year old just out of college with EXM in customer service she gained an intimate knowledge of the electrical and lighting supply business by working her way through various organizational levels.
"I was definitely able to learn the different roles, and understand all the different aspects of the business," she said, "starting so young, I really had to put in my time to be able to move up."
She eventually got to a point where she was ready for a management position, which she has done with Viscor, "I just felt like it was time to move on, step out of a sales rep role and step up into management for my own personal growth."
A process that allowed her to work closely with all aspects of the business, and ultimately facilitated her development as a well-rounded professional. Along with a strong foundation of networking and industry involvement.
"It's all one big circle," Lori says of the lighting industry, which is why she has put a precedent on building connections and relationships in the industry and maintaining those connections throughout the positions she has been in and the companies she has worked for.
Taking advantage of industry resources like Electro-Federation Canada is a fantastic networking tool, which Bagazzoli says certainly played a role in her career success. In particular, getting involved in EFC's Young Professionals Network where she sits on the planning committee. She initially got involved early on in the program, which was launched in late 2015. Lori noted it has been very successful thus far, growing steadily in membership and attendance since she got involved.
Bagazzoli is also on the Ontario Electrical League board. Getting involved in industry organizations such as these, she says, are a great opportunity to stay ahead of industry trends and build solid connections. Not just in lighting, but in the electrical industry as a whole. Taking advantage of learning opportunities from other people in your industry is key to developing a full perspective, while connecting with the broader electrical industry aids in the development of sales and business relationships.
Lori also mentioned she is working on an EFC mentorship program, "I think it is important, especially for the younger people to grasp onto someone that they feel comfortable with."
That doesn't necessarily mean having a formal, official mentor, but keeping an open mind and learning from senior people in the industry. That transferral of experience is essential.
Bagazzoli also emphasized the importance of diversity, getting women and minorities more engaged in the industry is crucial for its success and progression, "it's something we're all working," she said, "the more diverse the team is the better the ideas become."
Since she began with EXM the landscape of the industry has changed immensely, Lori said, "there was a wave of women that started just before me that actually kind of paved the way," which played a role in facilitating her progression into outside sales. "When I first wanted to get on the road, my manager at the time was going to put me on part-time– 2-3 days just to get my feet wet," although, as her request went up the management chain they decided to put her on the road full-time, "they kind of threw me to the wolves, that's the best way to learn." She noted, those few women that led the charge certainly played a role in that decision, "it was hard, but it was fun. And I wouldn't have it any other way."
Blake Marchand is Assistant Editor with Kerrwil Electrical Group