Q3 Pulse of Lighting – How's Your Lighting Business?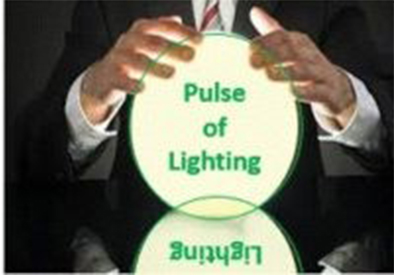 Sept 14, 2020
The end of Q3 will be here shortly so its time for our Q3 Pulse of Lighting survey to get a sense of the lighting market.
Q3 Observations
Q3 has represented a rebound month for many.:
It continued to be catch up from Q2 (and here's info from Electrical Tred's Q2 report).
It was the typical summer busy time.
Some have tried to accelerate work due to fall concerns.
At the same time we've heard quotation activity is good, however there are concerns about if these projects are funded or will they get delayed. (and yes, quotes don't pay the bills but you need "at bats". The key is tracking and follow-up because … you never know when they will turn into an order!)
There are businesses that are delaying staff returning which is hindering companies that were considering expansion or renovation work.
And then the concern for the hospitality / tourism and business travel industries and when construction activity will come back for these sectors.
We know some distributors that are flat, and even a few that are up vs last year and others that are projecting down 25% for the year.
It's all over the board.
Other Issues
Further, there are issues relating to:
Which customers (including distributors) can one visit?
Potential supply chain issues
The need to invest in digital marketing and eCommerce
The continuous virtual meetings and webinars
And concerns for the fall and winter with some saying the impact could result in a slow first half construction market.
Bottom line? Perhaps we've had a summer respite to shore up revenues but the outlook is unclear due to an uncontrollable environment.
And with limited business, business is as competitive as ever.
We do know, however, that companies that are being progressive, aggressive and creative while using commonsense and respecting the customer, and have strong relationships, are winning and taking share. Will they approach / exceed last year? Who knows. But they are positioning themselves for corporate and cultural improvement that will translate into longer term accelerated growth.
And some are promoting UVC lighting and hoping that they can exploit an opportunity / niche.
This quarter's Pulse of Lighting survey asks for your feedback on
Q3 performance
Q4 forecast
2021 early projections
The pricing environment and
Distributor and customer willingness to meet with manufacturers and agents / reps
Go HERE to take the Pulse of Lighting Survey
The survey should take 2-3 minutes and is open for distributors, manufacturers, manufacturer representatives with lighting lines as well as lighting agents. All respondents can receive a free copy of the results later this month.
Electrical Trends need your input by Monday, September 21st.