Procore Expands Digital Twin Partnerships Through Integration with Willow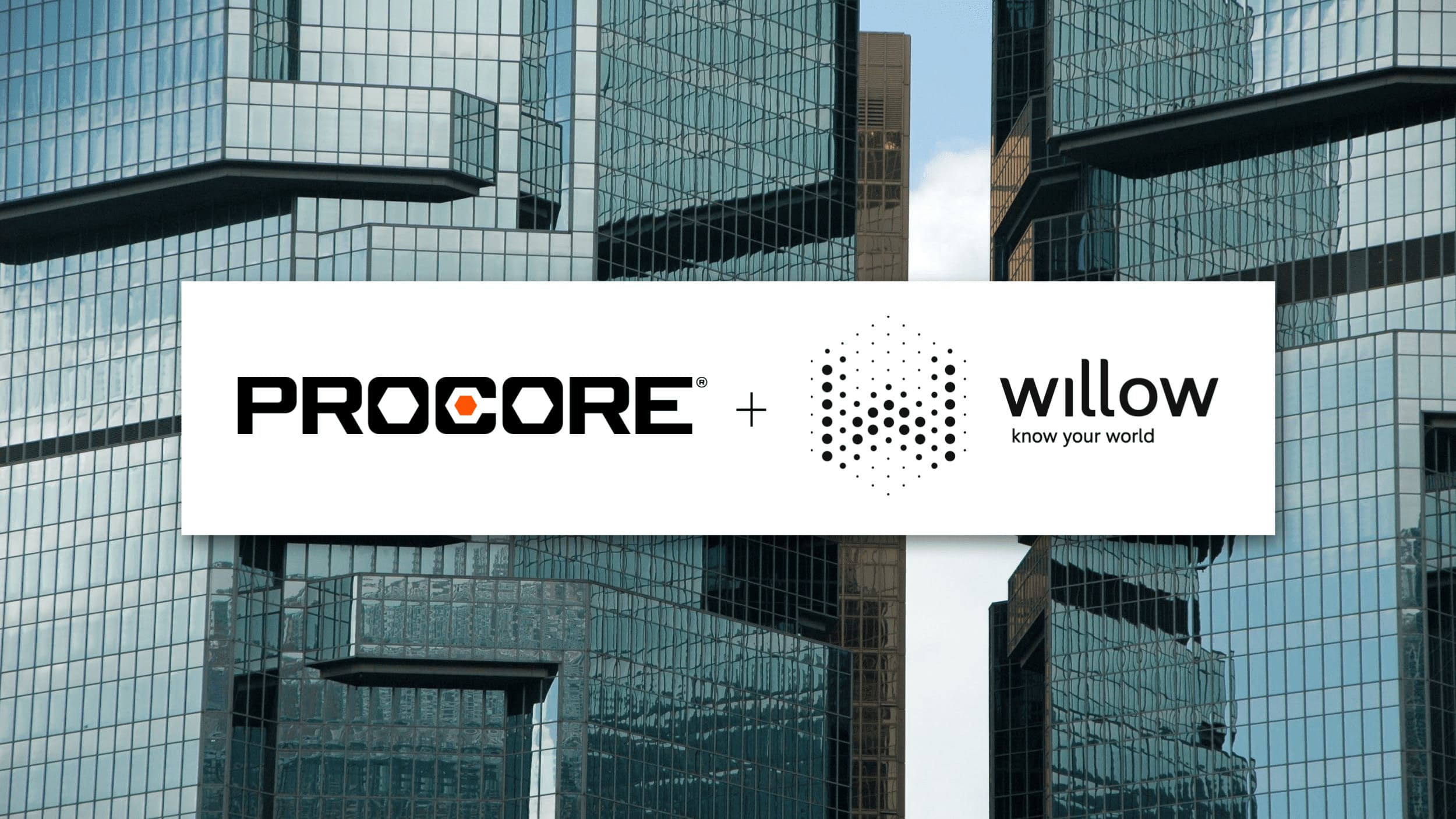 October 19, 2022
Procore Technologies, Inc. has announced its partnership with Willow, a provider of digital twin solutions for smart infrastructure and real estate. This partnership will allow real estate and infrastructure owners to streamline the transition of digital deliverables from the construction phase to the handover and operations phases in a more structured and efficient manner. The integrated solution solves a key industry challenge by allowing owners to deliver reliable project data in a format that can be easily used by the operations team.
Through this integration, asset owners can trace and navigate a complete historical record of construction data from their supply chain that is leveraged throughout the asset's life cycle. This "digital thread" of information can be used to drive a variety of benefits, from vendor performance assessment to informing portfolio performance management, maintenance, and future construction planning. The integration will allow owners to deploy digital twin smart asset management solutions with greater speed.
Willow's digital twin software, WillowTwin™ assembles and structures data across static, spatial and live data sources, into a virtual replica of the built form. Through the twin, users can drive operational efficiency and cost reductions, improve their sustainability management, and improve IoT/Operational Technology security across their facilities.
"We believe digital twins will transform the built environment," said CEO and Co-Founder of Willow, Joshua Ridley. "Through this partnership and integration, digital twins and smart asset solutions can be deployed faster and more seamlessly, which in turn can drive smarter maintenance and capital planning."
By integrating directly with Procore at the start of a construction project, delivery teams can save a significant amount of integration time that is usually spent on asset data checks at the end of construction. Additionally, assets that leverage this approach can have complete digital information that is compliant with data handover standards on day one of operations, rather than spending time finding or recreating information from architecture, engineering or contractor teams.
"Digital twins are now widely accepted and are being implemented on many major portfolios and infrastructure networks," said Tiffany LaBruno, product director, owners at Procore. "By integrating Procore and Willow, owners can now sync critical data collected during construction execution with any digital twin. This is a great step toward creating a more connected supply chain and solves the issue of siloed data in the delivery of assets."
To learn more about Procore's work in the digital twin space, and Procore's partnership with Willow, contact Procore.