Proax Moves Into SMC Automation Canada's Former Facility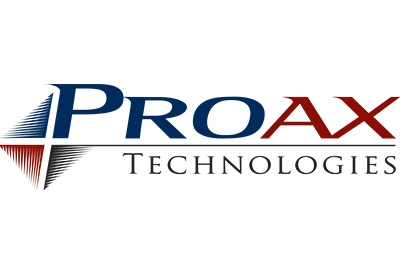 January 31, 2022
SMC Automation Canada, Ltd will move its Canadian warehouse to Noblesville, Indiana in an effort to consolidate certain business functions. SMC Automation Canada are pleased to announce that Proax Technologies Ltd, Canada's fastest growing automation distributor, will take over the 76,000 sq. ft. facility at 6700 Millcreek Dr. in Mississauga. In addition, SMC's existing Canadian warehouse & assembly team joined Proax effective January 1, 2022.
"Adding this facility to our 12 locations across Canada gives Proax the capability to significantly increase our SMC and other manufacturing inventory as well", says Stephen Daub, President "We are proud of our partnership with SMC and excited for the opportunity to continue to work on expanding and serving the market share of SMC in Canada"
Proax Technologies has been working very close with SMC to ensure a smooth transition as they wind down their warehouse operations in Canada. SMC has transferred several direct accounts to Proax and Proax has hired a number of SMC staff to ensure service level experience is maintained and customers are receiving the best technical support. For SMC Proax ranks #1 in sales in Canada, and is one of the top 5 Elite distributors in North America.
"When we came to Canada over three decades ago, SMC felt there was a need for direct sales supported by a network of independent distributors. At the time, the distributor landscape consisted of smaller companies transacting component business and SMC providing engineering and technical support. As customers' needs and requirements change, we have chosen to move more direct accounts to our distribution network," says, Tim Kuchta, Director of Sales, SMC Corporation of America, "We are very pleased to witness the exciting growth and development of Proax Technologies. Their exceedingly strong technical support and local customer intimacy pushes the envelope of customer service and, in our mind, sets a new standard for distributors serving the Canadian industrial market. Our ongoing commitment to seamless customer service is further amplified by expanding our partnership with Proax across the country. We see this as a world-class example of building a better value/supply chain throughout Canada."