Power Over Ethernet Lighting Market Worth US$922 Million by 2026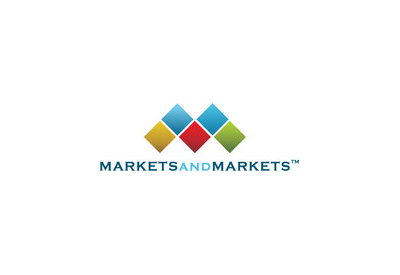 May 31, 2021
According to the report Power Over Ethernet Lighting Market with COVID-19 Impact Analysis by Offering (Hardware, Software and Services), Wattage (Up to 25 Watts, Above 25 Watts), Application (Commercial, Industrial), and Geography – Global Forecast to 2026, published by MarketsandMarkets, the PoE Lighting market is projected to reach US$922 million by 2026 from US$243 million in 2021; it is expected to grow at a CAGR of 30.6% from 2021 to 2026. North America has the largest market share for PoE lighting. Whereas, APAC is expected to witness the highest growth during the forecast period owing to the rapidly changing face of technology and customer needs in high-potential markets such as China, Japan, South Korea, and Australia. Due to advancements in technology and the emergence of new business models as well as new constructions in the developing cities of the region, the PoE lighting market is exhibiting an upbeat outlook. The booming commercial and industrial sectors would further fuel the adoption of PoE lightings in APAC. Furthermore, growth in end-use sectors and mounting investments from government bodies are also favoring the growth of the PoE lighting market in the region. China is projected to witness the highest demand for PoE lighting in the region.
The above 25-watt segment, in the market by wattage, of the PoE lighting market, is projected to account for a larger share during the forecast period.
The market for above 25 watts accounted for a larger share in 2020 and is expected to record a higher CAGR during the forecast period. Improved PoE standards coupled with the growing demand for high input-powered devices for lighting are driving the said market. OEMs are coming up with integrated solutions in luminaires, which require more input power. Thus, there is a growing requirement for Power Source Equipment (PSE) with high output to power the Power Devices (PDs). This is further expected to propel the market for high-wattage PoE lighting systems. PoE lighting of above 25 watts offers many advantages, such as greater brightness and illumination, and support for more direct/indirect loads. The digital revolution is generating a wave of emerging PoE systems and IoT applications for lighting, plug loads, office workstations, device charging, and other applications.
In applications, the commercial segment projected to hold the largest share of the PoE lighting market during the forecast period
The commercial segment accounted for the largest share of the PoE lighting market in 2020. Growing affordability and higher efficiencies are driving the use of PoE lighting in commercial buildings. The commercial segment includes offices, retail shops and malls, healthcare facilities, educational institutions, stadiums (arenas), and hospitality facilities. Reducing energy consumption has become a major objective for building owners, governments, utilities, and many other stakeholders. Replacing existing lights with more energy-efficient lighting sources (e.g., LED) is one of the ways to reduce this massive pool of energy use, but it is a small-scale solution. The presence of major PoE lighting solution providers coupled with escalated demand for PoE lighting solutions in commercial offices is fueling the growth of the said market in the region