Ouellet Group Inc. Acquires Innovair Corporation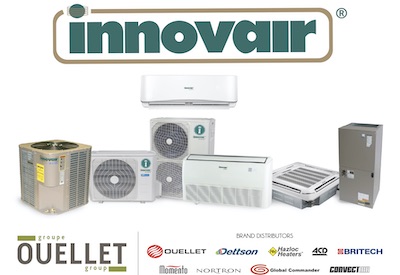 July 13, 2021
Innovair Corporation is a major supplier of air conditioning and heat pump equipment in Latin America and the United States.
This new acquisition allows Ouellet Group to grow further and develop new markets and consolidate its position as a major player in the North American market.
Owned by the Beaulieu family, with its head office in L'Islet, Quebec, Ouellet Group owns Ouellet Canada in L'Islet, Dettson Industries in Sherbrooke (Quebec), Hazloc Heaters in Calgary (Alberta), Nanjing Ouellet – a manufacturing plant located in China – and Britech in Toronto (Ontario).