Ouellet Group is Becoming Innovair Solutions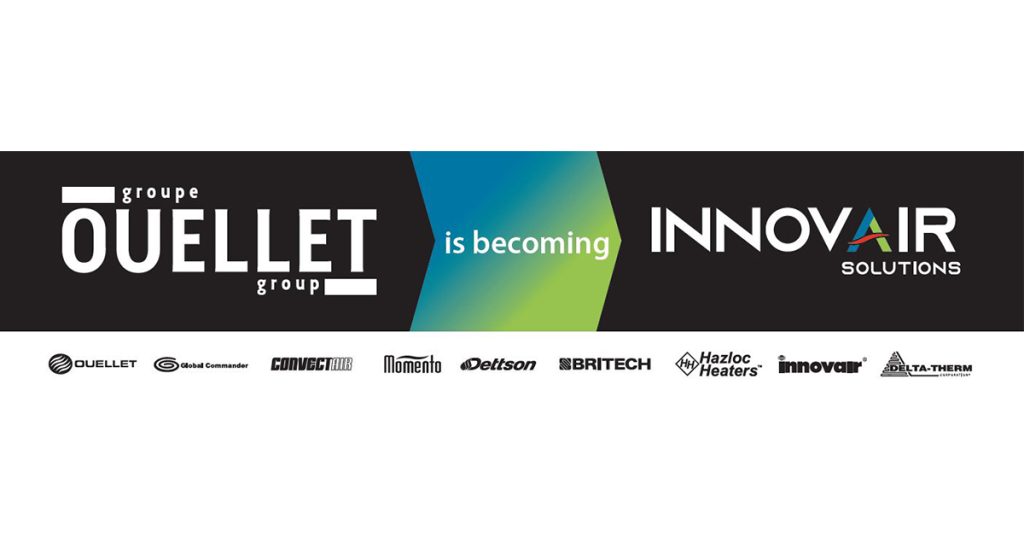 January 30, 2023
The Ouellet Group team has recently come to a unanimous decision: They want a name for the company that would reflect their international positioning and their growth over recent years. That name is Innovair Solutions.
To kick off 2023 and make their new vision official, the team decided to change the name of the parent company for all of their business units. Every brand that you know and love is now part of the Innovair Solutions family.
Focused on evolving while remaining faithful to their roots, the team believes this name accurately reflects their goal of providing innovative heating, ventilation and air conditioning solutions to their valued clients and business partners.
There is no change to contractual, legal relationships, etc. The team of Innovair Solutions has decided to retain all their locations and every brand to serve each market and client as effectively as possible and to minimize disruption for their partners and employees.
Why the name Innovair Solutions?
Innovation plays a central role in everything society does and every product industries make.
The surrounding air is crucial to the survival and comfort of humanity.
And finally, the team has solutions for a wide range of heating, ventilation and air conditioning needs.
What do the 3 colors in the logo stand for?
For more information, visit the Innovair Solutions website HERE.
View the team's LinkedIn announcement HERE.