OmniCable Hires Todd Sweeney as OmniCable VP of Business Development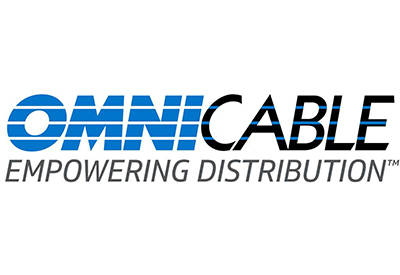 March 16, 2021
OmniCable is pleased to announce the recent addition of Todd Sweeney as VP of Business Development to the team. In this role, Sweeney is responsible for identifying and implementing company growth initiatives. "I am excited to join OmniCable and look forward to working with our best-in-class team and distribution network to bring new products and services to our valued distribution partners," said Sweeney.
Sweeney brings over 12 years of industry experience. "Todd brings great knowledge of our customer base, all of our industrial products, and in particular, some of our near-term growth initiative products. He is an experienced leader of people, businesses, and sales organizations, successfully leading and managing large businesses," said Greg Lampert, OmniCable's President & CEO. "I am confident that he will be a great cultural fit as he knows the company well, and many at OmniCable know him from his interactions with us as a supplier partner."
Prior to joining OmniCable, Sweeney spent the last two years with A-Z Wire and Cable as Senior VP of Sales and Corporate Strategy driving significant growth. Before that, he spent 10 years at General Cable (Prysmian now) as VP of Industrial Sales, VP & GM of the Industrial & Construction Business Unit, and VP of Sales and Marketing for the Prestolite business. Prior to his electrical industry experience, he managed product lines and marketing at Contech Construction Products and General Electric.