Noramco Welcomes James Kroeker, New Coquitlam Account Manager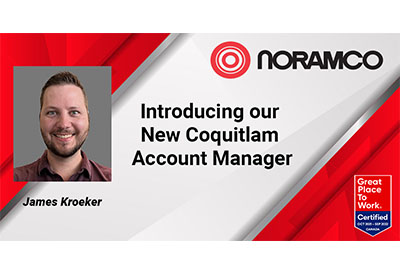 August 12, 2022
Noramco has recently announced the new appointment of James Kroeker as their new Coquitlam Account Manager.
James joined Noramco on August 9th and brings with him over 4 years sales experience in the wire and cable industry. He prides himself in making lasting connections with customers, striving to exceed their expectations and is a welcome addition to the Noramco Sales Team.
In his new role, James will service existing customers and help grow the business with new prospects.