New Research Explores the Future of Work in Canada's Electricity Sector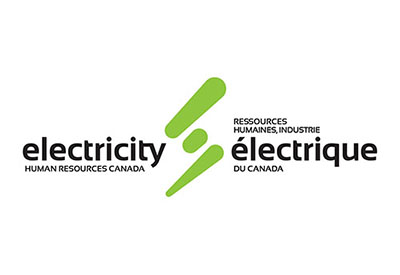 Jan 31, 2020
Employer response to emerging technologies' impact on the electricity sector workforce is critical and must be coordinated with academic and industry partnerships, says a forthcoming report from Electricity Human Resources Canada (EHRC), with support from PwC Canada. This project is funded in part by the Government of Canada's Sectoral Initiative Program. Work Transformed, the latest Labour Market Intelligence report from EHRC, investigates the impact of technological innovation on the Canadian electricity sector workforce. Finding that very few employers have a training plan in place to adapt their workforce's skills to new requirements and needs.
"No industry is immune to disruption and training existing and future workers with the skills they will need in rapidly changing environment is an investment that will ensure the competitiveness and reliability of Canada's electricity sector," said Michelle Branigan, CEO of EHRC. "Employers, educators, regulators, governments and unions all have a role to play in ensuring workers have the skills they need to succeed."
To effectively use the technologies that are transforming the sector, electricity workers will require new kinds of digital skills and knowledge, including computer programming, statistical analysis, big data manipulation and more. But while specialized skills will power our workforce, employers are looking for those who can integrate digital skills with traditional technical knowledge.
As emerging technologies become more commonplace, academic and training curricula will need to be adjusted accordingly. Strong partnerships between education and training institutions and the workplace will contribute to developing a learning ecosystem based on common objectives.
"PwC continues to support leaders in the Canadian electricity sector adapt to changing labour market conditions and prepare for the opportunities technology brings. The recommendations in this report are vital for the sector and its partners."
The Work Transformed report is the result of a comprehensive literature and document review, a national stakeholder survey, and interviews with key informants.
The report will be launched on Wednesday, February 19, 2020 at EHRC's annual Awards of Excellence in Toronto, Ontario. The report launch will be followed by a panel of industry experts and the awards ceremony.