CSC LED Opens New Warehouse in Calgary, Alberta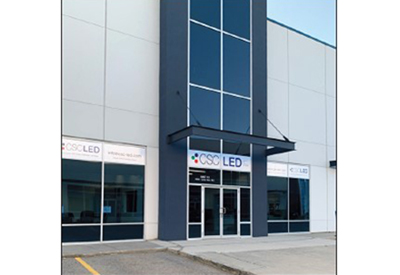 Dec 13, 2021
CSC LED is proud to announce the opening of their third Canadian warehouse to better serve our customers in the midwest. "As we continue to expand our product offerings, technical support, and digital tools to make ordering CSC LED products even easier, we understand the need for fast shipping and local support.
We are proud to announce the opening of our third Canadian location in Calgary, Alberta. This new location will improve the region's access to inventory and enhance the many customer-centric services we provide." – Mark McNally, President, CSC LED Orders can be emailed to ordersbc@csc-led.com or placed using our online portal at www.csc-led.com.
CSC LED is a leading manufacturer of high quality, affordably priced, commercial and industrial LED lighting and has warehouses in Ontario, Alberta, and British Columbia. CSC LED sells to the electrical wholesale market and is known in the industry for their outstanding customer service, technical knowledge and support, and fast turnaround times with free nationwide delivery to most branch/site locations.