New Housing Construction: December Up 5.1% Year Over Year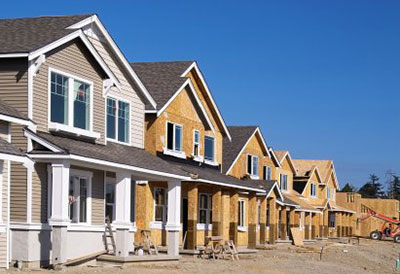 Investment in new housing construction totalled $3.7 billion in December, up 5.1% from the same month a year earlier. The largest year-over-year advance occurred in Alberta, followed by British Columbia and Ontario. In Alberta, total investment in new residential building construction was up 16.7% to $865 million. British Columbia saw an 11.3% increase in spending to $633 million. In Ontario, investment rose 4.0% to $1.2 billion. Conversely, Manitoba posted the largest decline (-18.8% to $96 million). 
At the national level, investment rose in all dwelling types. Single-family dwellings led the increase, with spending up 4.3% from December 2013 to $2.0 billion in December 2014. Row houses followed, with a 12.8% advance to $337 million. Spending in apartment and apartment-condominium building construction was up 3.3% to $1.1 billion, while investment in semi-detached dwellings rose 12.0% to $216 million.
Source: Statistics Canada, http://www.statcan.gc.ca/daily-quotidien/150220/dq150220d-eng.htm?cmp=mstatcan.