NAPEC Inc. Awarded $61 Million Hydro-Quebec Contract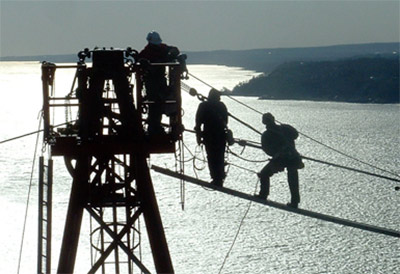 NAPEC Inc. has announced that its subsidiary Thirau Ltée ("Thirau") has been awarded an important contract valued at approximately $61 million by Hydro-Québec as part of the large-scale Romaine hydroelectric complex on Quebec's North Shore. This contract, the fourth awarded to Thirau in connexion with the Romaine project, is also the most important ever received since it was founded in 1952.
Under the terms of the agreement, Thirau will proceed with the construction of the Western section of the 735 kV electricity transmission line linking the Montagnais substation to the Romaine 4 generating station. This 120-kilometre section extends from the Montagnais substation to pylon 271. Work is expected to begin shortly and will be spread out until December 2016. 
"This important contract award highlights our longstanding, solid business relationship with Hydro-Québec. We are delighted to further contribute to the development of the vast Romaine project and to demonstrate our expertise in carrying out large-scale, complex work", said Pierre L. Gauthier, President and Chief Executive Officer of NAPEC.