Marketing, Analytics Help Recession Proof Distributors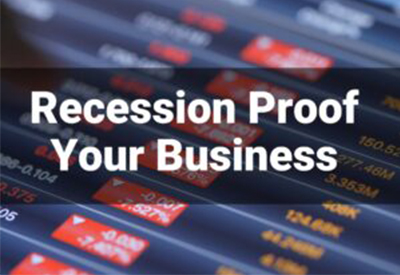 August 17, 2022
By David Gordon, President, Channel Marketing Group
One of the challenges we hear from distributors is the need for sales and marketing tools from companies that understand distribution … and especially the electrical distribution channel … and that are affordable regardless of the size of the distributor.
And this will become more important as the business slows down and companies seek strategies to retain customers, penetrate customers and take share from others.
Distributors see the "talk" about CRM, analytics, eMarketing and more and many say to themselves "I should do that but where do I start, and can I afford it?"
For years I've known Joe Raventos and Sales Management Plus. Joe comes from the electrical distribution industry and his company helps distributors in the area of CRM, sales analysis and eMarketing … and much in-between. Further, the services can be a la carte. And they understand how distributors operate and can help optimize the tool to distributors either gain adoption and/or "refine" the system so that it management gain generate an ROI.
Sales Management Plus is ElectricalTrends' newest supporter.
In this article, Jason Birch from SMP shares thoughts on recession-proofing your distribution business.
Recession Proof Your Business
"The signs are increasing, and many experts are now in agreement, that we are in the early stages of a recession. We suggest now is the perfect time to give your business a quick health check to ensure it will survive if times get tougher and will flourish when times inevitably improve again.
Here are four things every distributor should be doing to recession proof their business.
1. Find your headroom
In financially challenging times it's essential that you spend your time and effort where it will have the highest return. Target customers with headroom, defined by the Harvard Business Review as "market share you don't have minus market share ".
Every distributor wants a bigger slice of their customers spend, but there are customers where you have already maxed out your share of spend. There is always business you won't get, perhaps it is because you don't carry a particular brand or product line, or it may be business you do not want due to profitability or services you do not want to offer.
That's why knowing the customers that you could and would like to increase wallet spend with, and proactively engaging with them to make that happen is top of this list. It is low cost, is data driven and can often be automated. That provides a high ROI with typically low risk.
2. Analytics + CRM Execution
Analytics with CRM execution is key to this, and there are lots of options to choose from. It probably makes sense to go with an approved third-party vendor, one that knows your industry, understands the challenges you face and ideally has robust links into both ERP's and marketing tools.
It is also vital that you not only select the right solution, but that you also empower the right people. Your salespeople, sales leadership and marketing teams all need quick and easy access to this information so that they can engage with the right customers, about the right thing at the right time.
3. Increase Efficiencies
This may seem like a no brainer. However, in fiscally challenging times so many companies become laser focused on reducing costs, without completely assessing the impact of those changes on efficiency.
It's easy to spot big ticket lines on the P&L, be that an expensive employee, weighty marketing budget or a costly software renewal. Cutting those items can give you a sense of security that you are managing your ongoing costs down, and therefore making your business more resilient for any future challenges. But that could be a false sense of security.
Costly expense lines can often be the ones that drive the most efficiency and therefore ROI in your organization, so cut them at your peril.
An experienced employee can complete tasks quickly and with less need for supervision, leaning on the lessons learned during many hours on the job.
4. Marketing Presence is Vital
Maintaining your marketing presence is vital too, disengaging with your customers and prospects when you need them the most is a recipe for disaster. It could be argued that improving your marketing approach will drive up revenue without increasing costs. Targeted marketing can help boost revenue without increasing effort, and many companies find that leveraging software solutions is the most efficient way to execute a targeted approach.
Nowadays there is a commonality among high performing distributors – they have invested in marketing and are good marketers. From a recession viewpoint, research has shown that companies that market during a recession have a shallower decline and emerge from recessions faster and higher. The key is targeting your investments, activities and opportunities. This is where CRM and/or analytics helps improve your odds of generating an ROI on your marketing investments.
There are marketing groups and associations that provide resources and help for distributors such as AD, IMARK, and NAED and to name but a few, all run programs that encourage and facilitate supplier or vendor collaboration.
The programs are fantastic, but to qualify you have to meet certain criteria and prove that you have done so. Fortunately there are solutions out there that help you do just that, leveraging targeted and automated marketing to fulfil those criteria and keep track of your efforts.
When promoting a particular supplier or line to customers who do not currently buy them is only a few clicks rather than hours of effort away, maximizing your supplier marketing dollars becomes an achievable goal.
Hopefully your health check comes back with both opportunities to improve and some peace of mind that you have a strong and resilient business on which to improve."