Marcos Simard — A Young Leader with a Huge Desire to Meet the Challenges Ahead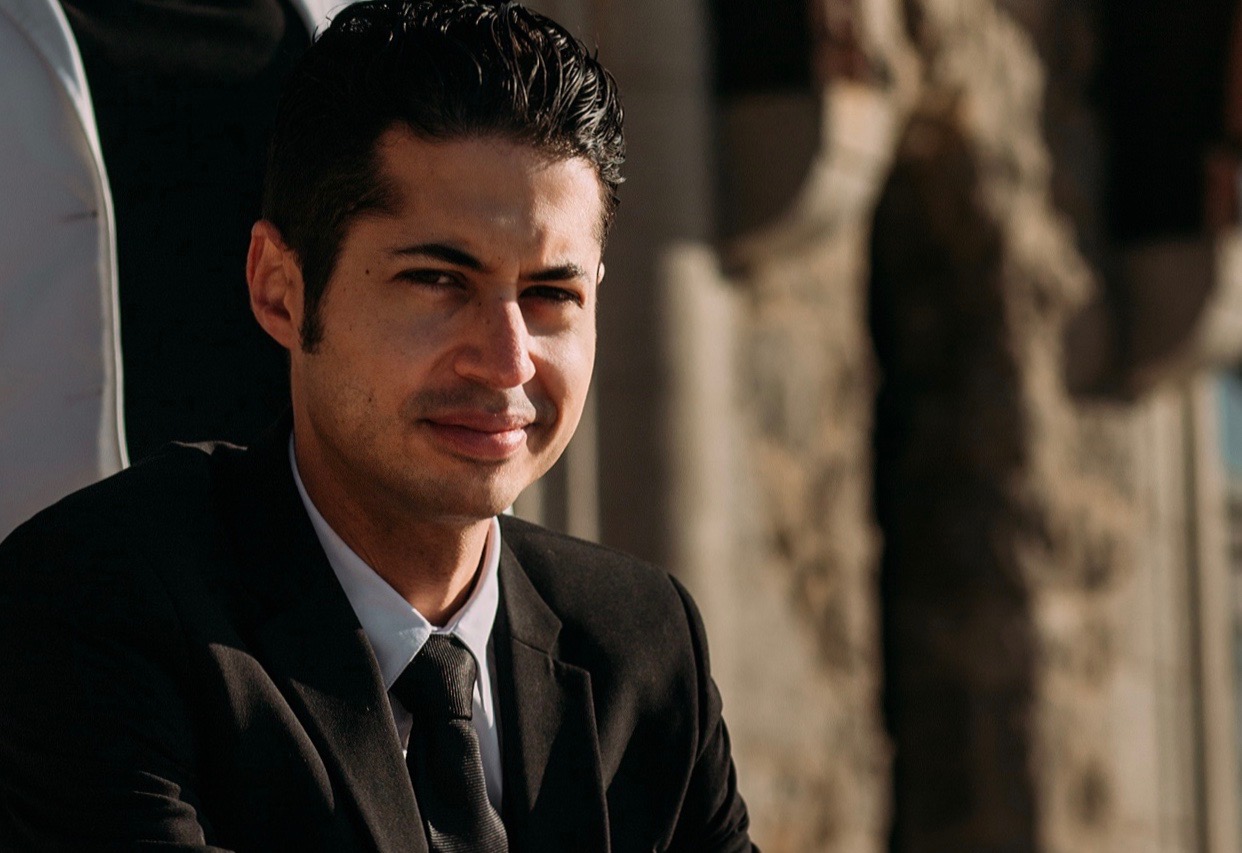 Apr 27, 2021
By Line Goyette
Marcos Simard was recently appointed Managing Director of WESCO and Anixter EES Montréal (Electrical & Electronic Solutions). This young manager, a graduate of the University of Quebec in Trois-Rivières with a degree in business administration and holder of a post-graduate degree from Laval University in Information Technology Management, does not seem destined for a career without unexpected shifts. Perfect for a cross-country and marathon runner like him. This young manager is undoubtedly a great optimist, unphased by the scope of the challenges resulting from the merger of these two giants in the midst of a pandemic.
Marcos has been with WESCO since 2015. We remember that in 2020, WESCO proposed a merger with Anixter, but the Competition Commissioner approved the merger on condition that WESCO sell its utility division in Canada and its Canadian company associated with the distribution of data communication products.
"We intend to assume our position as a distributor that can offer electrical and telecommunications solutions," says Marcos. "Our new entity fosters the interrelationship between the WESCO and Anixter divisions. With our two merged entities, we can provide a global offering to our customers, electrical and telecommunications solutions."
Marcos knows well the telecom market that WESCO had to divest from since he led this division in Quebec from 2015 to 2019. "Then I had an opportunity to succeed the managing director of WESCO in Montreal. This position offered an opportunity to have daily contact with customers and manage a team. It was and still is pure adrenaline — there are always challenges to be met, solutions to be found," because of course, even if his marriage in 2019 was planned, the emergence of a pandemic in 2020 as he was assuming his new position as managing director was not, which brought its share of particular challenges.
Speaking of challenges, a few months before the birth of his first child in early summer 2021, and confident in the future, Marcos was appointed Managing Director of WESCO and Anixter EES Montréal. So I ask him what his new challenges are and what will be different with this merger.
What will be different?
"I think it's going to be interesting because we're bringing two world-class companies together. We're going to create a new entity with manufacturers and customers. Our group has doubled, we have a new synergy that will allow us to offer better service to our market. Before the merger of the two entities, I was competing with Anixter. So I knew a little bit about the company and I know we have similar cultures, which will make it easier to merge. In addition, both companies have undergone generational change. Our average age is in our thirties and we have experienced managers. So, we have an ideal mix of knowledge and experience, and with this strength we are creating the future of our company. For the market, it will be excellent."
What in your training and experience has led you to the position you hold today?
Marcos has always been interested in telecoms. After working in New Zealand with a major telecom company, he completed his education in information technology management. "My father was a general contractor, I grew up on construction sites, and I was always fascinated by major projects. Since my arrival at WESCO, the Datacom division has been very linked to the electrical division. I've always been close to entrepreneurs. The transition to WESCO's general management wasn't difficult, we already knew each other."
On the subject of mentoring
Without hesitation, he tells me that mentoring is essential in a business. "I had a chance to participate in various mentoring programs at WESCO, I even had a marathon runner as a mentor. It is essential that senior management support young people. I don't think we can talk about 'self-made' people. We are the sum of the experience of others who have gone before and trained us."
The technologies and trends he sees emerging
"Certainly lighting controls and industrial automation. We are also seeing a real trend in green energy, especially with electrical charging stations." He notes by stressing a personal interest that green building and the various certifications associated with it are now woven into all projects.
His message to the new generation
Marcos believes in bringing young people into the industry, and sits on the Board of Directors of EFC's Young Professionals Network. "When I joined WESCO at 27, I was one of the youngest on the team. At both WESCO and Anixter a generational transition has taken place, as I mentioned earlier, and industry sustainability is assured. Leadership models are changing. More than ever, we need to be agile and flexible. We have to listen. We have also shifted toward more diversity shift. There is no longer a single employee model." Marcos himself is a product of ethnic diversity: his mother is Latin American; his father, Québécois. "This diversity was a foundation for me.
"The electrical industry is a sector in which people who want to succeed can. There are many companies that have been around for several generations, which have an economic footprint in the market. It's an ideal environment to develop a rewarding career," concludes Marcos.
Line Goyette is Managing Editor of Kerrwil Publications' Electrical Group.
Photo credit: Crémeux Photo