Lumen Opens Moncton, NB Branch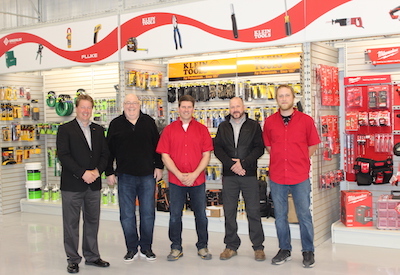 July 5, 2016
Sonepar Canada's Lumen division has continued its expansion into Atlantic Canada by opening their 34th branch in Moncton, NB.
The 12,000 sq ft facility is located at 1070 St George Blvd, Moncton, NB E1E 4K7 and is managed by Branch Manager, Glenn Leaman. The new branch showcases Lumen's classic open concept and features specialized services.
"Opening our 2nd branch in Moncton NB, further confirms Lumen's commitment to the Atlantic market for our customers, vendors and staff," says Lumen Regional Director of Atlantic Canada, Shannon Fougere.
Lumen was founded in St. Eustache in 1962 and has been part of the worldwide Sonepar Group since 1984. Sonepar Canada is the country's largest privately-held electrical products' distributor and a supplier of safety, facilities maintenance and MRO products and services. It employs 1900 Canadians operating out of 105 facilities across the country.