5 Reasons Lithonia Lighting's Contractor Select will Elevate Your Work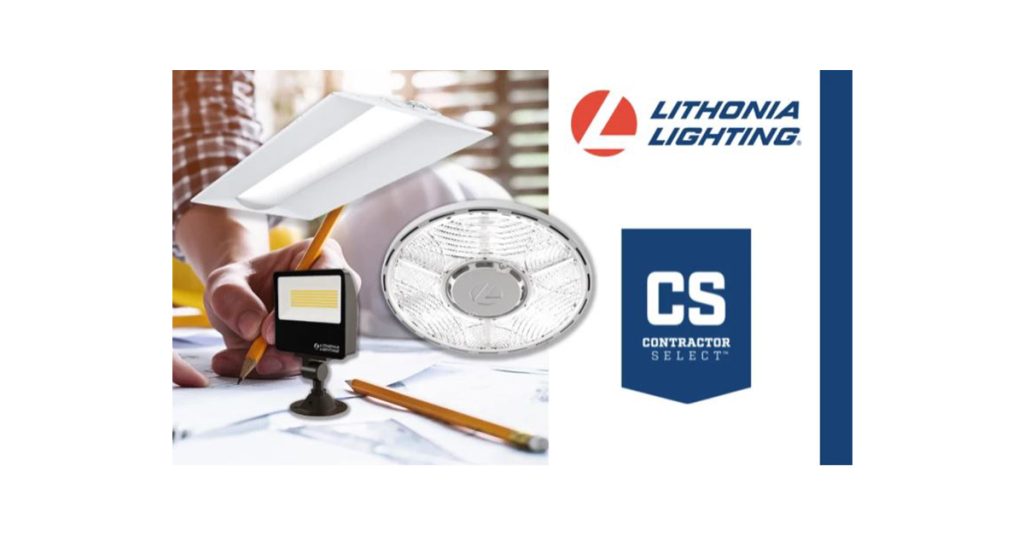 July 17, 2023
By Monique Scott, Marketing Specialist, Electrozad
When it comes to lighting solutions for contractors like you, finding the right brand can make all the difference. That's where Lithonia Lighting's Contractor Select fixtures shine.
With a reputation for quality, reliability, and affordability, Contractor Select offers a wide range of lighting options designed specifically for the busy contractor. Here are the top five reasons you should choose the Contractor Select line of lighting products from Lithonia Lighting for your next project.
Superior Quality and Performance:
Contractor Select fixtures are known for their superior quality and high-performance lighting solutions, giving you peace of mind on every project. With precision engineering and advanced technology, these lights provide reliable and consistent illumination, ensuring your work stands out.
You can trust Contractor Select fixtures to deliver on quality, as they undergo rigorous testing to meet the highest industry standards, delivering top-notch performance for you and your clients.
Made with high-quality materials ensures longevity and durability, saving you and your clients from maintenance costs and ensuring customer satisfaction.
Wide Range of Options:
Contractor Select offers a diverse range of lighting options to cater to your different project requirements.
From LED troffers and high bays to wall packs and exit signs, you can find the perfect lighting fixtures for various indoor and outdoor applications.
The extensive product lineup simplifies the procurement process, allowing you to quickly find the right fixtures for your specific projects.
Many Contractor Select products offer adjustable lumen output (ALO) and colour changing temperatures (CCT) allowing a single product to be tailored to meet the various on-site needs.
These settings ensure there are "No More Go-Backs." Your time is too valuable to have to go back to exchange fixtures, so choose lighting that offers the flexibility you need.
Energy Efficiency and Cost Savings:
Contractor Select lights are designed with energy efficiency in mind, helping you reduce energy consumption and environmental impact.
By choosing Contractor Select lights with LED technology, you can achieve significant energy savings compared to traditional lighting options.
With Contractor Select lights, you help your clients save on energy bills and contribute to a more sustainable future.
The long lifespan of LED lights means reduced maintenance costs, increasing your overall cost savings.
Streamlined Ordering and Availability:
Lithonia's Contractor Select brand aims to make the selection process as seamless as possible for you.
Our dedicated lighting and project experts work to cut through the extensive options and recommend exactly what your need for the project at hand. Just send the specs, and we'll get to work.
You can count on getting the fixtures you need, where you need them. With stock readily available and same-day or next-day delivery, you won't fall behind on your projects. No more wasted labour waiting for product to arrive.
Contractor-Focused Support and Services:
Together with Acuity's Lithonia Lighting, we understand your unique needs and offer dedicated support and expert services throughout the lighting selection process.
The Lithonia brand stands by their commitment to customer satisfaction, offering comprehensive warranty coverage that supports you long after the installation is complete.
Our lighting experts attend regular training and work directly with regional reps, supporting you with up-to-date education in lighting technology and getting you the fixtures you need, fast.