Leviton's Rhino-Hide NEMA Wiring Devices Named Product of the Year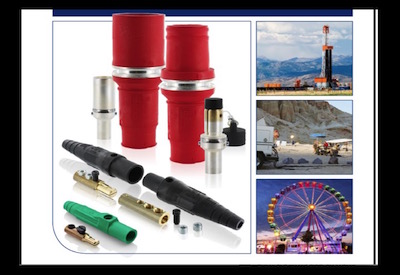 June 23, 2016
Leviton's line of Rhino-Hide NEMA wiring devices has been named a 2016 Product of the Year category winner by Electrical Construction & Maintenance magazine for connectors and terminating devices.
The Rhino-Hide family of NEMA wiring devices are a series of industrial grade NEMA configured plugs, connectors and receptacles specially designed for extreme environments. Specifically, these devices hold the highest watertight ratings of any device in their class — submersible (IP68) and suitable for high pressure, high temperature washdowns (IP69K) — and are constructed of coated aluminum with nickel-plated brass contacts and black oxide coated stainless steel assembly screws for superior corrosion resistance.
Leviton Rhino-Hide NEMA wiring devices are available in seven voltage/amperage configurations and are compatible with standard NEMA configured devices.
Find out more: www.leviton.com/rhinohide.