Leviton Canada has Announced Jean-Francois Gravel's Promotion to the Position of Sales Director for Quebec and Atlantic, Effective August 16, 2021

August 26, 2021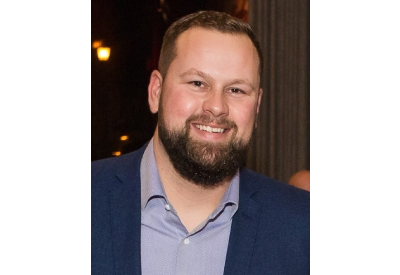 Jean-Francois has been in the electrical industry for the entirety of his career. Over the years, he has had many roles, starting with a summer job as a warehouse employee, followed by various roles including, counter sales, inside sales, buyer, branch manager and sales representative. His 20 years of experience in our industry has been both at the distributor and manufacturer levels.
Jean-Francois joined Leviton in July 2019, as a Territory Manager for the Montreal region. He has extensive knowledge on all product categories and has built relationships with both distributors and contractors, giving him a deep understanding of the regional market and its specific needs. Jean-Francois is also an active participant in the electrical industry. Currently, he is in the second year of his 2-year mandate as the President of Electro-Federation's Young Professional Network Quebec chapter.
Jean-Francois has a combination of tactical sales experience as well as the strategic expertise needed to help our customers grow. Please join us in congratulating Jean-Francois in his new role.