Legrand BCS Rebrands QMotion as Legrand Shading Systems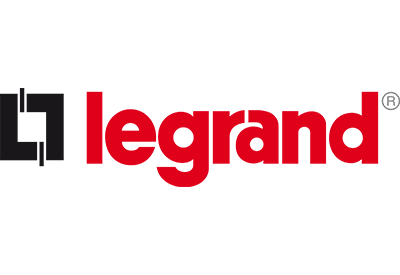 Jan 28, 2022
Legrand's Building Control Systems (BCS) division unveiled a new name for its QMotion brand of shading solutions: Legrand Shading Systems. The new brand will streamline Legrand's product offering by bringing the company's commercial and residential shading solutions together under one roof, providing dealers with a one-stop shop and greater access to new products. The first of these is the Legrand Shading Systems Designer Series of decorative brackets and hembar endcaps, available in a wide range of finishes to match any space's unique style.
"QMotion has a rich history in the residential shading industry. Over the years, we've taken great pride in our commitment to product innovation and superior service — and that's not changing with our new name," said Amy Hahne, Vice President & General Manager, Shading & Residential Controls at Legrand, North America. "Everything our dealers love about QMotion will remain under the Legrand Shading Systems brand, but now we have the full strength of Legrand's resources behind us. For our dealers, the result is convenient access to exciting new products across our organization."
The first new products to be released under the Legrand Shading Systems brand are Designer Series decorative brackets and hembar endcaps. Designed to fit 2.6-inch and 3.3-inch universal and open-roll adjustable brackets, the decorative brackets slide on easily to completely conceal mounting brackets from the outside without interfering with the mounting surface. Designer Series hembar endcaps offer a redesigned, modern shape to complete the look, and provide a consistent finish.
To perfectly match the aesthetics of any space down to the last detail, Designer Series decorative brackets and hembar endcaps are available in 15 new finish styles across three collections: Premium, Glass, and adorne. Premium finishes offer clean lines and are color-matched to Legrand's wiring devices, while adorne finishes perfectly complement switches and outlets from Legrand's adorne Collection.
Glass finishes are inspired by the Vantage EasyTouch Glass keypad and offer a reflective, mirror-like surface. Dealers can easily showcase all 15 finishes to their customers with the convenient new Decorative Endcap Demo case.
"When it comes to shading, details make all the difference," said Charlie Derk, Director of Product Marketing, Shading and Residential Controls, Legrand North America. "With decorative brackets and hembars in a variety of finishes, our new Designer Series will elevate the style of any window brilliantly. To provide a truly cohesive look, the finishes match Legrand's full range of switches, outlets, and wiring devices for a consistent aesthetic throughout any residential or commercial space."