Illuminate your World: Reveal the Brilliance of LED Lighting with Guillevin
July 18, 2023
by Elle Bremmer
In the quest for efficient and sustainable lighting solutions, LED technology has changed the game, revolutionizing the way we light our environment. Thanks to its remarkable energy efficiency, long life and versatility, LED lighting has rapidly become the first choice for residential, commercial and industrial applications. Recognizing the immense benefits and potential of this cutting-edge technology, Guillevin has been at the forefront of providing premium LED lighting solutions to customers across Canada.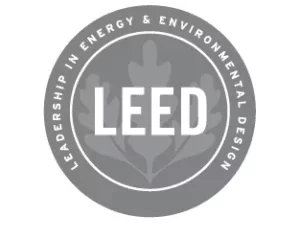 Le Monde de l'électricité en ligne spoke to Jérémie Vanasse, business director of Guillevin. He talks about the benefits of LED lighting in terms of efficiency and savings, as well as how Guillevin helps its customers choose the products best suited to their specific environment. In the second part, he explains their role in LEED certification projects and the impact of LEDs on the environment.
LED lighting offers many advantages over traditional lighting technologies. First of all, LED bulbs are extremely energy-efficient, resulting in significant savings on electricity costs. LED bulbs consume much less energy than incandescent bulbs, and last much longer. This energy efficiency contributes not only to lower electricity bills, but also to preserving natural resources and reducing greenhouse gas emissions.
Vanasse emphasized the savings achieved with this technology:
"Ultimately, the benefits are real. The LED field has come a long way in the last ten years, which puts us in a more mature phase. Products have become more affordable. And of course, we're now talking about much more efficient products. Compared to an original product such as the ones we installed before, the savings are significant."
He added that in several provinces, incentives have been put in place to encourage businesses to adopt LED products.
Both small and large users are switching to LEDs, and for Vanasse, it's an obvious advantage that hasn't yet reached its full potential.
The lifespan of LED lights is undeniable, especially when compared to their predecessors. Whereas the average life of a fluorescent lamp is 5,000 hours, LEDs can now reach 100,000 hours, multiplying product life by 3 to 5 times. That's a considerable improvement.
"And today, we're finding that product life is a key element that serious companies are having tested by external laboratories. In particular, we're talking about the LM79 standard, which is common to all manufacturers, and which makes it possible to project the luminous flux maintenance of an LED source and thus compare products objectively."

That's equivalent to 8 hours' daily use for some 30 years, which shows that we're talking about products with a considerably longer life than older fluorescent lamps," adds Vanasse.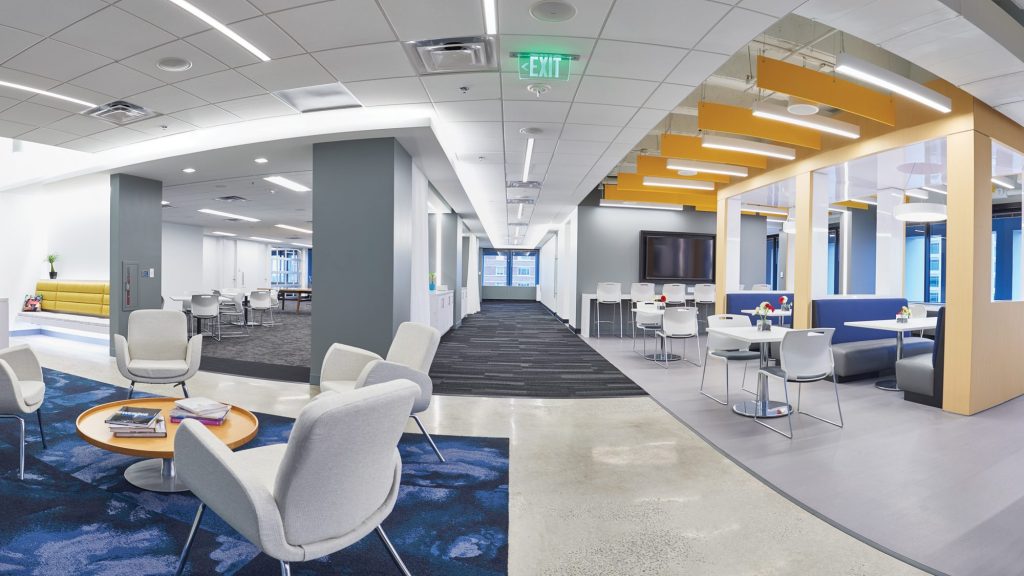 This increased lifespan makes LED lights excellent candidates for modernization projects aimed at improving the carbon footprint of a building.
Replacing old lighting technologies with LED fixtures not only significantly reduces energy consumption but also leads to long-term financial savings. LEDs are extremely energy-efficient, resulting in reduced electricity bills. Additionally, their longer lifespan reduces the frequency of bulb replacements, resulting in maintenance cost savings.
Vanasse adds some key considerations for electricians when modernizing a building with LED lights.
"The crucial point we need to check is the product quality. There are numerous LED products on the market, and they are very popular. There are imported products, some of which are of very good quality, while others are less so."
He also emphasizes the importance of verifying the reliability of the supplier the client is working with. Do they take their commitments seriously? Do they conduct independent tests on their products? Do they provide spare parts for their products?
"What we want is a repairable product, not just a product intended to be discarded," says Vanasse.

JÉRÉMIE VANASSE, BUSINESS DIRECTOR OF GUILLEVIN
High-quality products can have a lifespan of up to 10 years, 20 years, or even 25 years thanks to the availability of spare parts, he says.
"Once all these criteria are taken into consideration, then it is possible to examine the project. We make sure to select the right luminaire for each environment, and that is part of our turnkey approach when our clients consult us. We consider the financial support offered by governments, subsidies, and return on investment, among other aspects. That's why we take care of the entire process. We ensure to choose the suitable luminaire for each specific application," says Vanasse
Given this information about the importance of quality products and suppliers, we asked Vanasse which products are currently the most popular and in demand by customers.
He responded by saying: "What is currently most in demand are fixtures for high ceilings, or 'High Bays' in English. They are found in all types of establishments, from small shops to large factories. These products are very popular because they provide general lighting in high-ceiling spaces. These products used to consume a lot of watts. But by replacing them with LED solutions, we can go from a consumption of 400 watts to approximately 130 watts, which is a reduction of about 3.5 times the consumption for the same level of brightness. That's where the most significant savings come in.

Additionally, LEDs are available in different shapes and types of luminaires, and their main advantage is their compactness, allowing us to easily integrate them into various applications, unlike previous alternatives."
He specifies that Guillevin offers a range of solutions to meet all needs, but this is one of the most requested products by customers.
Guillevin Distribution and Installation
Another important factor in an LED installation is considering the environment, location, and type of lighting required, especially in specialized environments such as factories, warehouses, and hospitals.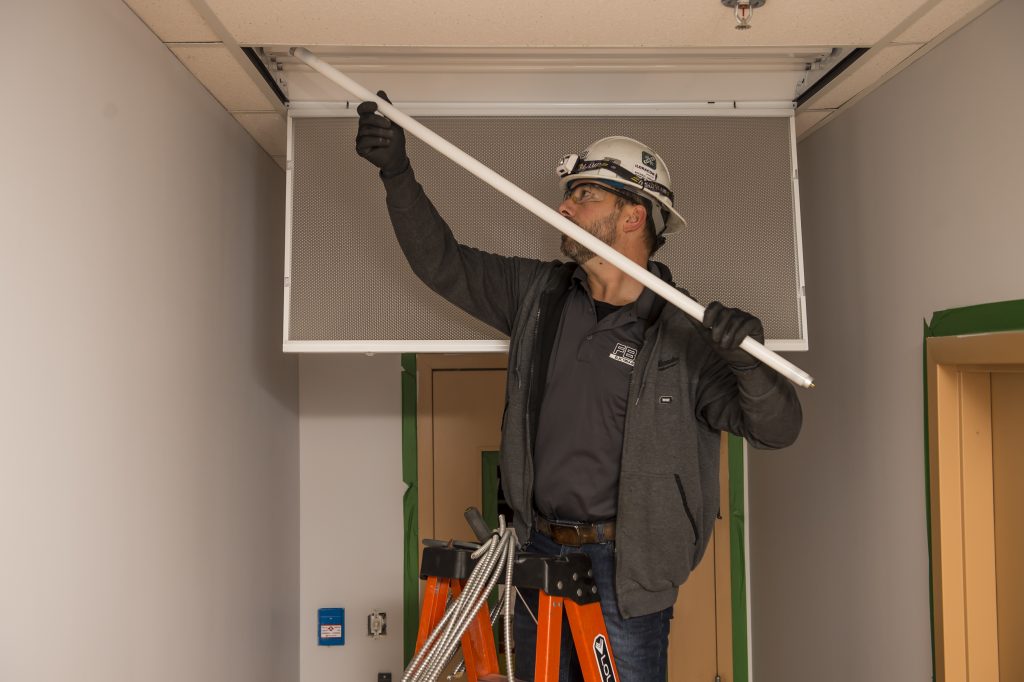 "That is indeed one of our great strengths as a distributor. At Guillevin, we have experts from all affiliated companies. Our company is large-scale, and we have access to most major manufacturers in North America. This allows us to offer a truly comprehensive range of products to our clients. When we approach a project, whether in the healthcare or industrial sector, we carefully examine the plans and check if an engineer has previously done the work."
He continues by saying, "Then we offer products that are specifically tailored to the given environment. If the environment is hot or dusty, we take that into consideration when choosing the product. Then, we comply with the regulations in force in the region, particularly those aimed at protecting the outdoor environment. So, we work with luminaires that are designed to minimize light pollution by directing light in a targeted manner and using specific angles."
Brightness, light distribution, color temperature, weather resistance, energy efficiency, and light quality are all also important aspects to consider, and Guillevin helps its clients make these crucial decisions. With its in-depth expertise and range of quality products, Guillevin assists its clients in selecting customized lighting solutions that meet the specific requirements of each environment.
"Before installing the luminaires, we consider the environment in which they will be used. We perform lighting calculations using advanced software to propose several options that meet the required standards. Our goal is to achieve a solution that is both compliant with lighting standards and financially advantageous for the client."

JÉRÉMIE VANASSE, BUSINESS DIRECTOR OF GUILLEVIN
He adds that return on investment is a key element in luminaire replacement projects. In Quebec, it takes an average of about 2 years to recoup the investment, but this can vary depending on the specificities of each site.
"We carefully consider all these factors to propose the best possible solution by leveraging all the available companies we work with. We take into account every element to meet the specific needs of our clients."
Overall, LED lighting has changed the way we illuminate our environment by providing efficient and sustainable solutions. With expertise and access to a comprehensive range of products, Guillevin offers a turnkey approach, taking into account the specific needs of each client. By working collaboratively with their clients, Guillevin ensures optimal performance, increased energy efficiency, and long-term satisfaction in all LED lighting projects. Be sure to watch for the second part of this article, which presents other environmental benefits of LED lighting solutions, as well as Guillevin's experience in using these solutions in LEED certification projects.