KNIPEX Tools Brings to Life the North American Tradesmen in Their New "Master of Craft" Brand Campaign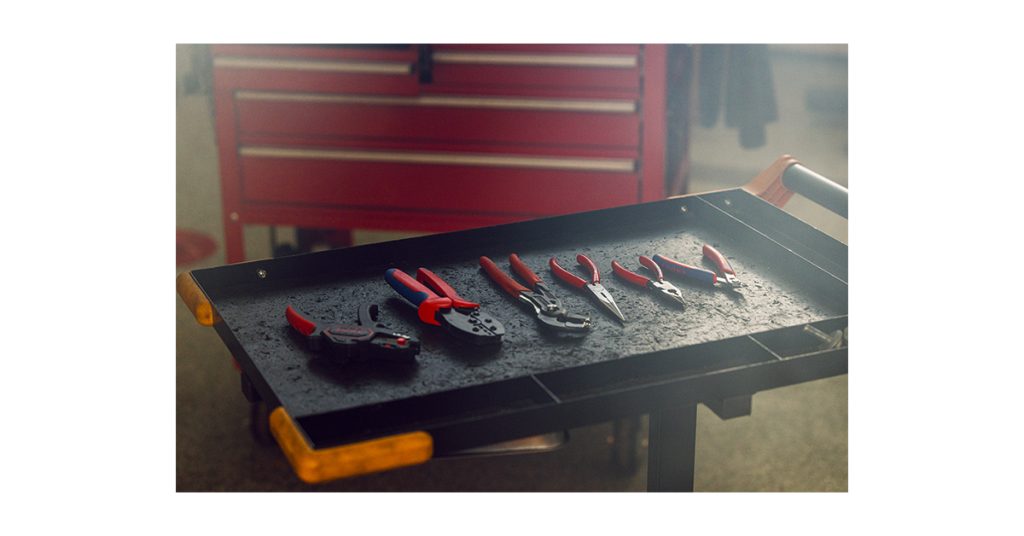 October 31, 2023
KNIPEX Tools North America introduces the new "Master of Craft" brand campaign in tandem with this year's SEMA automotive show in Las Vegas, NV.
As a longstanding partner to tradespeople all over the world looking for best-in-class pliers, KNIPEX will begin honoring best-in-class tradesmen who take their work from ordinary to exceptional. The brand campaign will bring to life a true master of their craft in each industry segment the pliers manufacturer has an offering in. From automotive, electrical, plumbing, HVAC, aviation and many more the storytelling will highlight how far each master of craft has come and the tools that helped them get there. With the tagline "See How Far Your Hands Will Take You", there will be an emphasis on the power of using your physical hands to pave your own road to success.
"For so many years our marketing communication pieces mainly focused on our tools – the applications, specs, features and benefits" Beverly Richards, VP of Marketing for KNIPEX Tools North America said. She continued "We're really excited to breathe some new life into the KNIPEX brand in North America and feel the Master of Craft campaign is a perfect way to tell the story of our end users here".
KNIPEX partnered with Charles Sanville, The Humble Mechanic and longtime KNIPEX user, for the automotive chapter of the Master of Craft: See How Far Your Hands Will Take You campaign. Charles is a Volkswagen technician and mechanic. He also is a staple in the automotive community, sharing his knowledge on all types of car repair and offering a place for everyone to connect and learn. He has been fixing cars as well as training & mentoring young techs for over 10 years.
Beginning in September 2022, KNIPEX Tools North America officially began working with the Minneapolis based full-service agency, SixSpeed. SixSpeed defines itself as "an independent creative marketing agency making the world's most adventurous brands impossible to imitate." The agency specializes in brand communication strategy, non-traditional consumer marketing, influencer and engagement marketing, events, content capture, production, and more. The "Master of Craft" campaign is the first major project between the two companies.
The Master of Craft campaign will live mainly on social channels (YouTube, Instagram, Facebook and LinkedIn) and the KNIPEX North America website. It will come to life through video & photo assets, email marketing communication, print pieces, tradeshow booth graphics, and more.
For more information, visit the KNIPEX Tools website HERE.