Improving Your LinkedIn Performance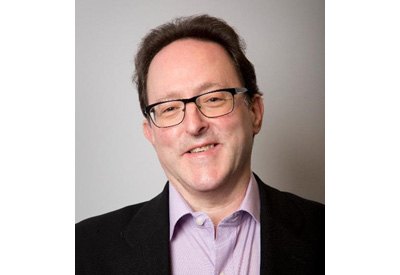 Oct 1, 2021
By David Gordon
Over the past 18 months the electrical industry has learned the marketing reach of LinkedIn. Nowadays, manufacturers, distributors and manufacturer rep agencies regularly post product information on their LinkedIn profile, or share information on their company page, as individuals brand themselves and companies seek to expand their reach.
While most use the system as a no-cost marketing tool, some utilize its marketing tools to target individuals based upon their profile to push offerings to individual feeds. And a number use LinkedIn as another outreach to contact customers and prospects.
LinkedIn, which is owned by Microsoft, is known for regularly changing its algorithm. In fact, this has spawned a LinkedIn expert industry … individuals who can teach companies, and individuals how to use LinkedIn for marketing as well as improving their sales outreach.
Richard van der Blom of Just Connecting B.V. is a LinkedIn and social selling trainer and a thought leader in social and virtual selling. He regularly conducts LinkedIn research to share techniques to optimize LinkedIn networking reach.
Earlier today he released his Annual LinkedIn Algorithm Report, Edition 2021. Here are some takeaways from the 44-page report based upon an analysis of 5600 posts and 600 hours of analysis.
• LinkedIn now has 774 million members!
• Average conversion on LinkedIn Ad campaigns is 0.6%
• "Dwell Time," relates to engagement and how long people spend reading your posting. This can be optimized by the length of the post. Getting people to click "read more" is good as is uploading videos and PPTs for them to review.
• What more "reach"? Improve your Social Selling Index, improve your profile and increase the size of your network. The report identifies how you can improve your Social Selling Index.
• 60% of videos are < 1 minute
• Engagement with videos is down 10-15% vs 2020. For best performance of video, natively upload it to LinkedIn or use Vimeo. Don't use YouTube. Video is the most re-shared form of content on LinkedIn.
• The algorithm likes "Polls and boosts engagement on the poll posting and your next posting.
• Engagement occurs within 24 hours of your post with most engagements within 2 hours.
• 60% of traffic on LinkedIn is mobile.
• 100% complete company pages receive 20% more reach.
• Best reach / engagement for company pages is to post 4 times / week.
• Having employee's comments on a Company Page post, instead of sharing, has 8x more impact
• Group postings boost Social Selling Index slightly.
To personally optimize LinkedIn, consider:
• Best days to post – Tuesday, Thursday, and Saturday. Best times to post? Mornings between 8-10 am.
• Personal hashtags increase engagement (and this could also apply to company hashtags or brand names). The optimum is 3-5.
• Do not post multiple times within 24 hours.
• For best engagement, posts should be 1200-2000 characters with the optimal amount 1470 characters.
• Strive for comments of more than 5 words.
• Document posts (with .pdf or a slide deck) and posts with multiple picture text posts perform the best.
• If you want to include an external link, do it in your post, not inserted afterwards as an "edit" and not as the first comment.
• Engaging with others' posts helps increase engagement with your posts. Engagement is defined as using "like, comment, share" buttons, clicking "see more", dwell time and clicking on links or looking at pictures.
• "Liking" a post increases reach of a post by 2% to 1st degree connections. "Liking" company posts increases reach among company followers by 3-4%.
• A comment is 4x more powerful than a "like" (but don't comment first on your own posting.)
And there is more information in the report. There are key pieces for the "everyday" user and other elements that your marketing department should review.
A couple of questions regarding your LinkedIn usage:
• Do you post on LinkedIn? If so, about how frequently each week?
• Does your company use LinkedIn's paid marketing tools? If so, have they been effective for you?
• And lastly, are we connected? If not, let's connect. Are you a member of the ElectricalTrends LinkedIn Group?
Hope the information helps.
Source: https://electricaltrends.com