IDLCP Winter Session Begins Soon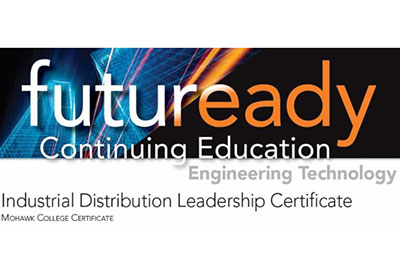 Electro-Federation Canada, FC Mohawk College and the Industrial Careers Pathway are active partners in offering specialized sector-specific leadership training in industrial distribution. The Industrial Distribution Leadership Certificate Program (IDLCP) is intended for individuals working within the industrial distribution and manufacturing sectors who have responsibilities for key customer accounts and client relations. Courses begin January 13 and end April 21.
Major skillsets are addressed, including business principles, operational awareness, client service principles, and leadership training/coaching. The program is designed to help prepare tomorrow's industrial distribution and manufacturing leaders. 
The certificate program is made up of six courses, each of which has a 30-hour rating. Online courses are also offered on a semester basis and are available through Ontario's community college consortium. 
The IDLCP program includes these core courses:
• Business Fundamentals in Industrial Distribution (BUSN10046)
• Customer Service and Sales in Industrial Distribution (BUSN10027)
• Operational Fundamentals in Industrial Distribution (BUSN10055)
• Negotiations in Industrial Distribution (BUSN10054)
• Operational Fundamentals in Industrial Distribution (BUSN10055)
See Mohawk's website for further information: http://www.mohawkcollege.ca/continuing-education/industrial-distribution-leadership-certificate.html/